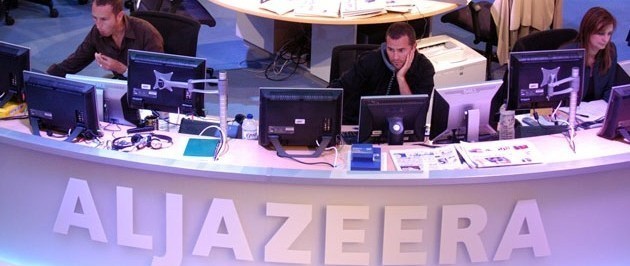 No Muslim channel should succeed in the United States.
We are a Christian nation of originality, and Islam does not fit with the US.  Islam is a death cult adhered to by those of soft minds whose priority is everything but understanding.
From CBN.com:
Memo to Al-Jazeera America: It ain't working. The ratings for the pro-Islam network are down considerably compared to Current TV (the network it replaced). Being the unofficial cheerleader and pseudo-mouthpiece for Hezbollah, Hamas and ISIS won't endear you to American audiences.
Read more below:
After 14 months on-air, the network is down 44 percent in total day ratings compared to its predecessor
The winner and loser of the lawsuit between Al Jazeera America and former Current TV CEO Al Gore is yet to be determined, but ratings comparisons between the two show a clear winner.
After buying Current TV in early 2013, and debuting over the summer that year, Al Jazeera has lost almost half of Current TV's audience.
But here is the glorious news:
In its 14 months on-air, AJAM is averaging 14,000 viewers 5,000 demo viewers for total day. In primetime, its averaging 18,000 viewers and 6,000 demo viewers.
I could post and submit a 24-hour Tibetan Bell Ringing Channel, and acquire the ratings that al Jazeera has.  I could acquire 14,000 viewers for the Navel Cleansing Channel.  Or the Vietnamese Ballpeen Hammer Fighting Channel.  Or the Gregorian Chant Channel.
Or the Fishtank Cleaning Channel.  Frankly, I submit the Fishtank Cleaning Channel could rival CNN.
Just saying.
Shame on any American who was sufficiently stupid or daft or craven or ignorant of Leftists or jejune or recalcitrant enough to actually work for the al Jazeera channel.  You were clearly a Useful Tool for the absolute worst aspects of Islam.  You should  be so proud of yourselves.  You brainless dolts.
Ain't Progressives and Muzzies and Leftists glorious?
BZ