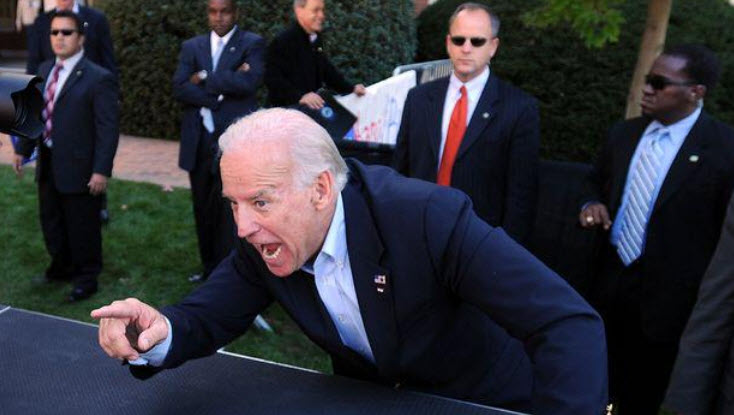 And I must say, I am surprised.
From AP.org:
VP Joe Biden says he will not run for president in 2016

by Josh Lederman

WASHINGTON (AP) — Vice President Joe Biden will not run for president in 2016, he said Wednesday, ending a months-long flirtation with a third White House campaign and setting him on a glide path toward the end of his decades-long political career.

Biden's decision finalizes the Democratic field of White House candidates and bolsters Hillary Rodham Clinton's standing as the front-runner by sparing her a challenge from the popular vice president.
Yes, people were saying Biden couldn't win.  People said Biden would proffer a treasure trove of "Bidenisms" and video that would be played endlessly, including that of Biden asking the man in the wheelchair to stand up for recognition.
The real reason I think Biden didn't run?  Final consultation with Barack Hussein Obama.
Translated: the Hillary Factor.  If Biden were to step in, some elements fear the Hillary Scorched Earth Policy.  She would pull out some of the worst incidents and positions of the Obama Administration and use those against Biden to get elected.  She would attempt to distance herself from Obama and Biden.  She would reveal the Emperor as he is: naked and Imperial.  Obama certainly cannot condone that or allow it to be illuminated.
Finally: I think it means Hillary won't be indicted.  Reading between the lines, you see.
In a way, sad.  I would love to have seen the fireballs and thunderstorms.
BZ