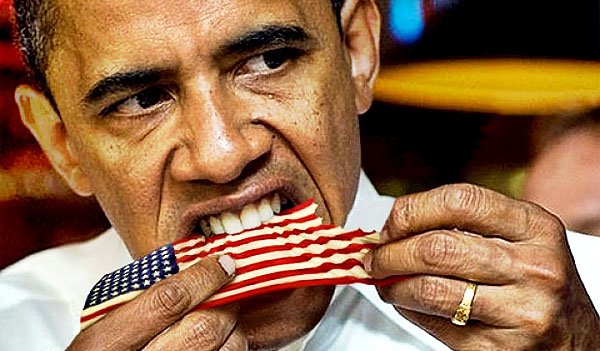 From FoxNewsInsider.com:
The Justice Department on Monday asked lawmakers for more time to gather evidence related to President Trump's claim that former President Obama ordered wiretaps on Trump Tower's phones during last year's presidential campaign.

The House Intelligence Committee said it would give the Justice Department until March 20 to comply.

Current and former administration officials have been unable to provide any evidence of the Obama administration wiretapping Trump Tower, yet the president's aides have been reluctant to publicly contradict their boss.
I wrote at length about the situation here, on March 6th. Other sources have confirmed the allegation.
Continuing, there are additional sources tending to lend credence to the wiretapping, as revealed by Judge Andrew Napolitano.
Napolitano said, "[T]hree intelligence sources have informed Fox News that President Obama went outside the chain of command. He didn't use the NSA. He didn't use the CIA. He didn't use the FBI, and he didn't use Department of Justice. He used GCHQ. What the heck is GCHQ? That's the initials for the British spying agency. They have 24/7 access to the NSA database. So by simply having two people go to them saying, 'President Obama needs transcripts of conversations involving candidate Trump, conversations involving president-elect Trump,' he's able to get it, and there's no American fingerprints on this."
One video I was told to watch was this, wherein Mark Levin sets an argument for the wiretapping of Trump.
Senator Rand Paul also happens to think it would have been relatively easy to wiretap Donald Trump.
🔥Growing Consensus: Not only was @POTUS likely #WireTapped, but also that the🙈media🙊ACTORS🙉know this has been FBI/NSA S.O.P. for a decade+++ pic.twitter.com/AeY8SIh9io

— MAGA.WINS.vs.EVIL'17 (@avanconia) March 15, 2017
I'd like to make this point obvious for those who may not know. The days of trying to access some kind of big closet or room with lots of copper connectors are over. You no longer have to physically access that room covertly and then attach any number of alligator clips and check your buttset. Most phone systems in business and agencies run VOIP, which is Voice Over Internet Protocol. Right. The internet. Go figure.
Folks, this is not yet done, not by a long shot.
BZ