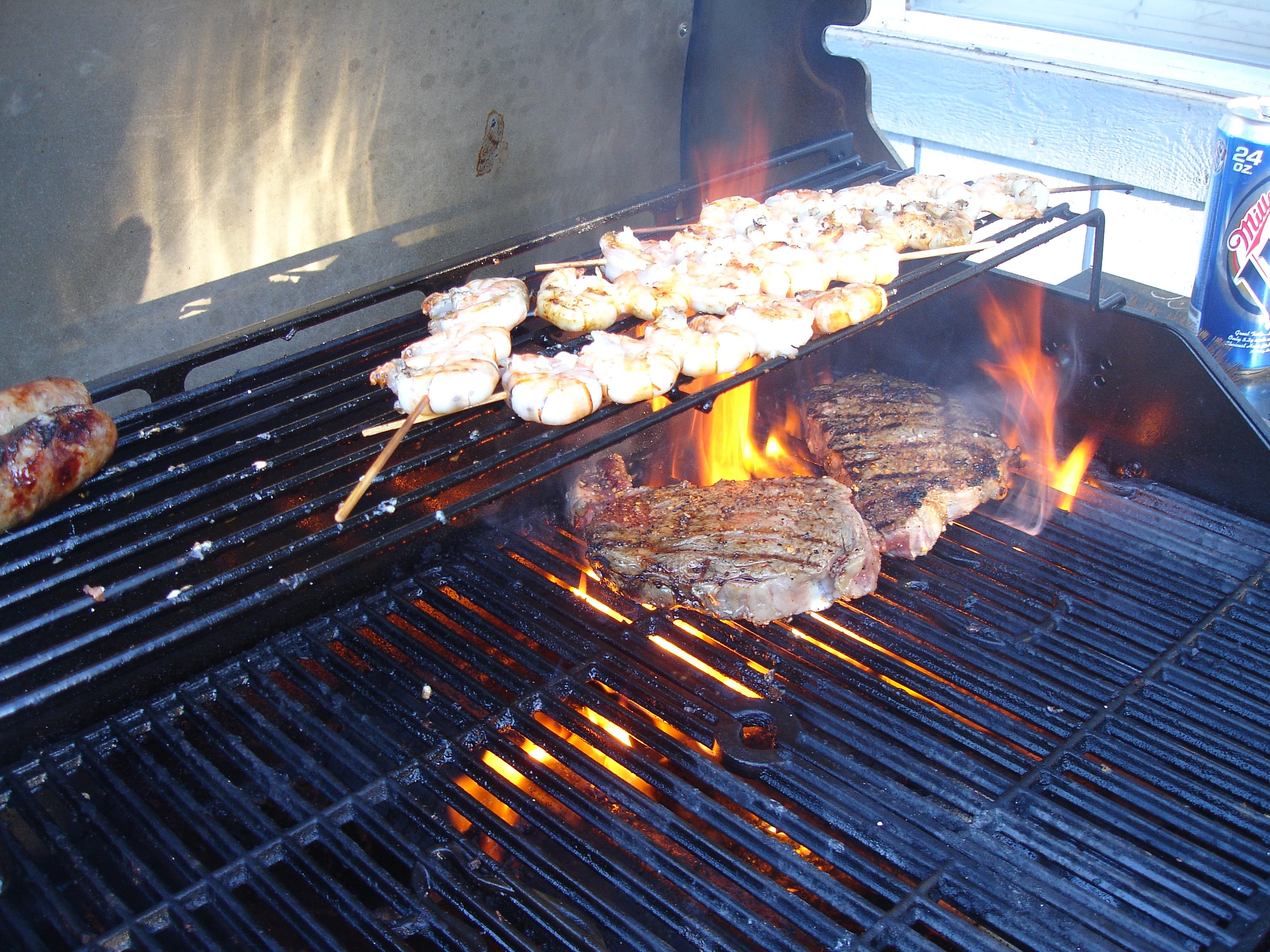 What you plan to do on Memorial Day is absolutely anathema to Leftists, Demorats and to Barack Hussein Obama. There should be no fires, no charcoal, no propane, no gathering, no smashing of grass by your feet, no using your heinous C02-emitting vehicles to get to the barbecue and, certainly, there should be no meat involved whatsoever.
There's the solution. Eat bugs.
That's not even getting to the point that Obama surely believes celebrating Memorial Day does nothing but promote the oppression of persons globally by Evil America.
Yet, despite that, there is the truth. First, from RickWells.us:
Obama Pitches Alternatives To Meat -That's Insects, At UN Globalist Food Control Event

On Tuesday Hussein Obama graced the incredibly fortunate people of Milan with his wondrous presence as the location of his coming out as the new globalist spokesperson. They can all tell their grandchildren when they get old about the time they sat in traffic and basked in the Obama greatness as his fourteen car motorcade and police escort passed nearby.

Obama was in Milan to participate in what the organizers billed as the Seeds and Chips Global Food Innovation Summit, a UN effort to control our lives, largely through the climate hoax and with a focus on telling us what we will and will not eat. A portion of the proceedings took the format of Obama sitting and engaging in inane and uninteresting chit-chat with his cook.
Well, let's stop right there. First, Barack Hussein Obama had to get to the venue in the first place, yes? Why not on a private jet, and why not in a lengthy motorcade whose vehicles spewed tons of C02 into the atmo? From the IJR.com:
by Conor Swanberg

Former President Barack Obama traveled to Italy this week to make a speech on climate change at the "Seed & Chips: The Global Food Innovation Summit" in the city of Milan.

It seems like Obama has taken a page out of Leonardo DiCaprio's book of "do as I say, not as I do" and took a private jet to Milan. Not only that, he had a 14 car convoy to get into the city, which also included protection from above with a helicopter.

It doesn't end there. According to The Daily Mail, 300 police officers were used to protect the former president.
That would seem to include overtime, stressed budgets, more persons in C02-emitting vehicles and, after all, 14 C02-spewing cars in a motorcade.  All to promote the exact opposite of what Leftists used to demand from others. Just not Barack Obama these days.
Continuing, from RickWells.us:
Obama, the expert on everything, is being a little coy in the initial stages of converting the peasants of the word from meat eaters to bug eaters, warning the commoners that more people on the planet were eating meat, creating the false hazard of the UN boogeyman, unsustainability. Naturally that led him back, as everything does, to a need to control the people based upon the climate.

Obama cautioned against the hazards of too many human carnivores, as he sat cross-legged for a little girl talk with his cook, noting, "People aren't as familiar with the impact of cows and methane. As people want to increase more meat consumption, that in turn is spiking the growth of greenhouse emissions coming out of the agricultural sectors."
Barack Hussein Obama — tone deaf as per normal — said:
"No matter what, we are going to see an increase in meat consumption." He designated developing countries such as China, India, Indonesia, and Vietnam as the culprits. He primed the pump for austerity, stating that more advanced countries would have to teach people to "have a smaller steak" and investigate other ways to reduce their meat consumption. They'll undoubtedly train us in the same manner they educated us out of our big cars in the seventies with high fuel prices, by making steak too expensive to eat, through taxes and regulations, so all we can afford are the smaller, cheaper cuts.
Guess what? I eat massive steaks and lobster most every weekend. I drive a rather large Kraut Kar with an amazing engine that runs on Premium. Normally aspirated, it still accelerates like a banshee on fire. I drive it hard and I drive it fast much to the dismay of my wife and my personal angel. I was warned: "never drive faster than your angel can travel." My personal angel can easily keep up with me. We have this pact.
Obama said that eating more steaks leads to ultimate destruction. From Breitbart.com:
Barack Obama: Eating More Steaks Contributes to Climate Change

by Charlie Spiering

Former President Barack Obama warned the world that more people on the planet were eating meat, causing a dramatic rise in climate emissions.

"As people want to increase meat consumption, that in turn is spiking the growth of greenhouse emissions coming out of the agricultural sector," Obama said, pointing to countries that were consuming more meat.
Cows and methane. Are you serious?
"What is true is that I'm not a vegetarian," Obama admitted, adding that he "respected vegetarians" but continued to eat meat.
But here's the ultimate Best Part:
Barack Hussein Obama made $400,000 from a speech he proffered to those he hated on Wall Street on behalf of global punters, a firm called Cantor Fitzgerald. A mere niggling detail not worth mentioning. Right? And wasn't there more?
Obama Climate Change Speech Earns $3.26 Million for Personal Foundation

by Ben Kew

Former president Barack Obama's speech on climate change in Italy raised €3 million ($3.26m) in ticket sales for his personal foundation, according to a report from The Times.

Having travelled to Milan in a private jet, Obama settled into a presidential suite at the Park Hyatt hotel, costing roughly €8,400 a night. Meanwhile, his entourage of security occupied two separate floors across the hotel, while his security detail required a convoy of 14 cars, a helicopter, and 300 extra police.

The event, which attracted 3500 people paying €850 a ticket, raised nearly €3 million, all of which will go to the Obama Foundation dedicated to "renewal and global progress."
Doesn't this "Obama Foundation" sound suspiciously familiar? Like the — ahem — Clinton Foundation? You know, the place that acquired its funds by having Bill and Hill do the exact same thing — making speeches for hundreds of thousands of dollars a pop?
Obama's visit to Italy forms part of a series of speeches in which he defends his record in office and attempts to undermine the policies of the Trump administration. In an acceptance speech after receiving the John F. Kennedy "Profile in Courage" award, Obama urged lawmakers to show "political courage" to save his landmark healthcare bill known as the Affordable Care Act.
You get that? "Part of a series of speeches"? At hundreds of thousands of dollars each? Elizabeth "Fauxcahontas" Warren carefully disagrees with Obama's expensive speeches as she speaks with SiriusXM 102 Radio Andy's program "Alter Family Politics."
Even Bill Maher and Bernie Sanders weigh in against Barack Hussein Obama.
Once more, the rampant and burgeoning hypocrisy of Leftists and specifically Mr Obama.
In the meantime, enjoy your steak on Memorial Day.
I know I will.
BZ