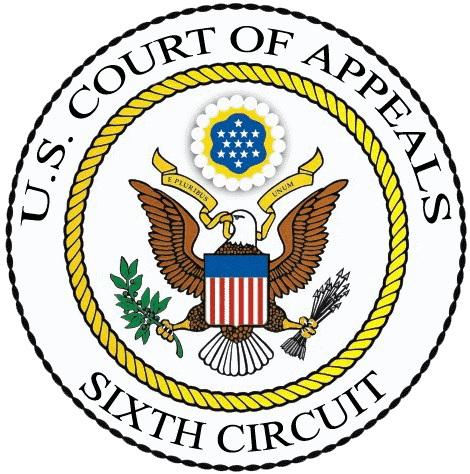 From HumanEvents.com:
by John Hayward
It might not get the news coverage it deserves with everything else going on at the moment, but the unanimous ruling by a three-judge panel of the 6th U.S. Circuit Court of Appeals in Cincinnati against a federal gun law is a very big deal.  The court held that the federal ban on gun ownership by people who have been committed to a mental institution is an unconstitutional violation of the Second Amendment.  Rulings of that caliber (if you'll pardon the pun) don't come down all that often.  The previous instance was the Supreme Court's Heller ruling against Washington D.C.'s firearms ban in 2008, which those on both sides of the gun control debate would agree was a very big deal.
Today's ruling was prompted by the efforts of 73-year-old Clifford Charles Tyler to purchase a gun.  His application for a permit was denied because he spent one month in a mental institution, in 1986, due to emotional problems following his divorce.  (According to the background material in the 6th Circuit Court decision, his ex-wife allegedly cleaned out his bank accounts and ran off with another man, leaving Tyler so despondent that he wept incessantly, couldn't sleep, and had suicidal thoughts.  He was committed for treatment after his fearful daughters called the police.  He never did anything more violent than pound on his own head in despair.)
This is an interesting case as, currently in Fornicalia, state law allows law enforcement officers to confiscate those firearms in possession of persons taken into custody via 5150 W&I — and bars those committed for same from owning firearms.
Of interesting note:
The Wall Street Journal captures some reactions that suggest the Tyler case could have ramifications for other gun laws:
Lucas McCarthy, Mr. Tyler's lawyer, called the ruling "a forceful decision to protect Second Amendment rights," and said he hoped it that it would have "a significant impact on the jurisprudence in the area of gun rights."

[…] Adam Winkler, a Second Amendment expert and law professor at the University of California, Los Angeles, said the ruling could give momentum to the gun-rights movement. "I wouldn't be surprised to see legal challenges to other parts of the [federal gun] law now," he said.

Mr. Winkler also said the ruling could prompt Republicans in Congress to move to set up a new "relief from disabilities" program that would allow people to prove they are fit to own guns.
Unusual, these days, when a federal court goes against gun control parameters considering the current temper of the DC times.  Unanimous opinion of the three-member panel is here.
BZ
P.S.
Fornicalia Cop Note: I don't necessarily disagree with the 5150 portion of CA law.  That said, please read the details of the case.  Tyler's proscription was from one incident that occurred back in 1986, which would task anyone.