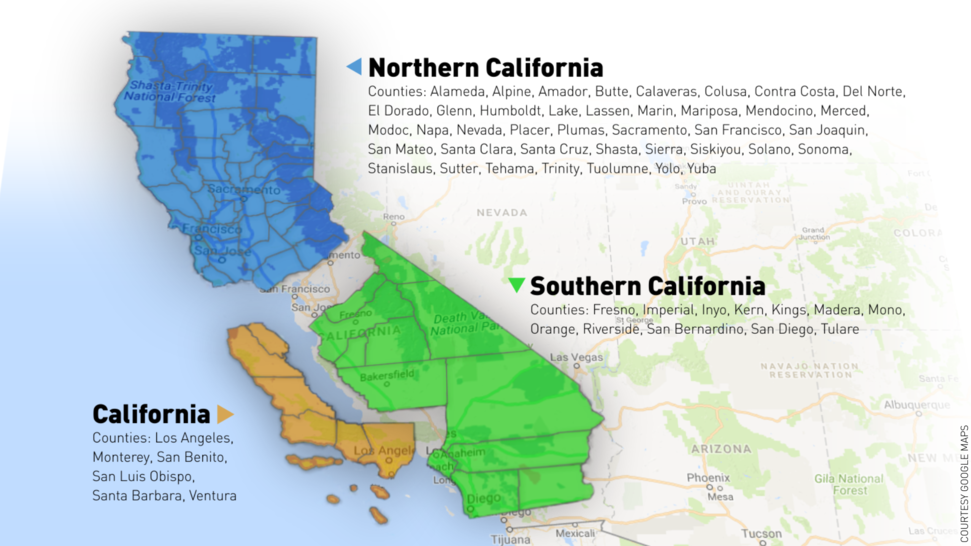 First, this from ABC7.com:
Plan to divide California into 3 new states clears first hurdle

A plan to split California into three separate states has cleared its first hurdle. Supporters are set to begin collecting signatures to qualify for next year's ballot.

The plan is being funded by Bay Area tech billionaire Tim Draper, who previously funded a similar proposal back in 2014 to divide the state up into sections.

That plan failed.

Draper argues that citizens would be better served by three smaller state governments, rather than one large one.

The three-way split goes like this: Northern California would include the Bay Area all the way to the Oregon border, Southern California would begin in Fresno and cover most of the southern state.

A new California would begin in Los Angeles county and cover most of the coastal areas.
Initially, on its face, a good idea or not?
Also, from NBCBayArea.com:
3 Californias? Billionaire's Plan to Split California into 3 Separate States Clears First Hurdle

by Riya Bhattacharjee

The proposal would split the Golden State into three: Northern California, Southern California and a new California

Remember that widely-joked about plan to break California up into six states that died before making it to the ballot for the 2016 state elections? It's been reincarnated – by the same billionaire who flouted the original plan – but this time, except for six states, the proposal is to split the Golden State into three: Northern California, Southern California and a new California.

The proposal has cleared its first hurdle, and its proponent, billionaire bitcoin enthusiast Timothy Draper, can now begin collecting signatures to qualify for next year's ballot.
There's only one problem.
Draper doesn't understand the total dynamics.
The state "California" would have to expand because the following counties would demand relief from association with "Northern California." Meaning: Northern California is too far to the right for them.
Santa Cruz, San Mateo, San Francisco, Marin, Sonoma, Napa and Mendocino counties would all insist they be admitted into the mostly-coastal state of "California." Trust me on this. And I would gladly let them do so.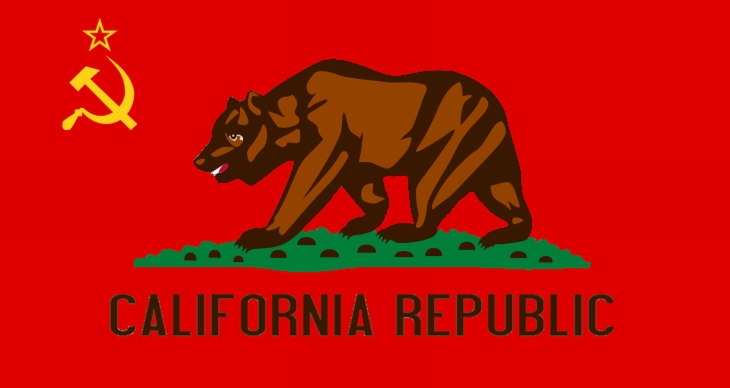 Leftists don't realize — should they decide to actually push the issue — that these divisions are pure political and not geophysical (I don't know necessarily why I'm showing all my cards now but, hell, I am).
Because, should these lines (with my revisions) be drawn, California and Southern California would be primarily without water. They would lack agricultural status. They would lack resources. Northern California wouldn't care in the slightest.
Conservatives would flock to Northern California. Leftists would be drawn to the primarily coastal California. And Mexicans would soon demographically blow out Southern California.
Southern California is desert and more desert.
California would be beautiful but packed with an even more massive striation of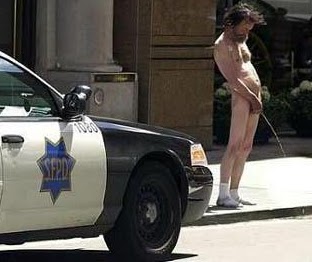 massively-wealthy "haves" vs lowly "have nots." Just look at San Francisco if you want a picture of street pissing and defecation. Let's remember that Leftists in Fornicalia want to remove dams, as insane as that may be.
Northern California would have the resources including the bulk of the producing Sierra Nevada mountain range, cooler temperatures, forests, lakes, reservoirs, and the ability to create even more and greater water projects. In California, water and resources are king. All else subsumes.
Most folks outside California are saying "bring it on."
I too, with my iteration, am saying "bring it on."
Let's just SEE if that social experiment would be truly viable.
BZ