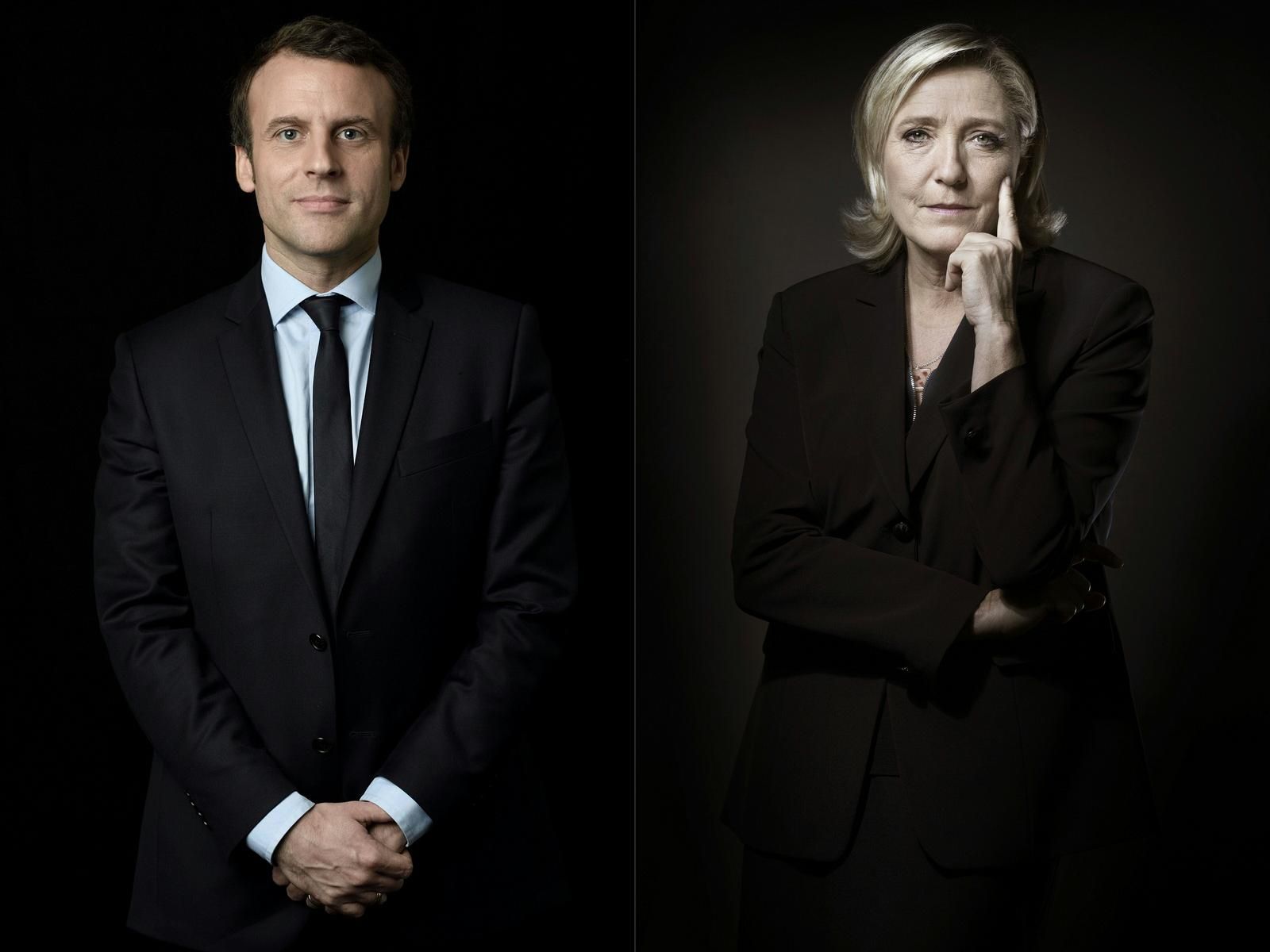 As of this writing 65% for Emmanuel Macron and 35% for Marine Le Pen.
French unemployment is at 10%. French youth unemployment is at 23%. A French youth is three times more likely to be unemployed than if you walked across a line into Germany. French socialism isn't working.
France has, it appears, decided that is the track with which they wish to continue.
They will continue to lamprey onto the European Union and they will continue to apologize for the terror attacks that will continue in France as well as the Islamization of the nation. The disaffection will continue as per normal. The EU will continue as will the Euro, for a time.
The French voters decided that this state of Paris is acceptable and doesn't need to change.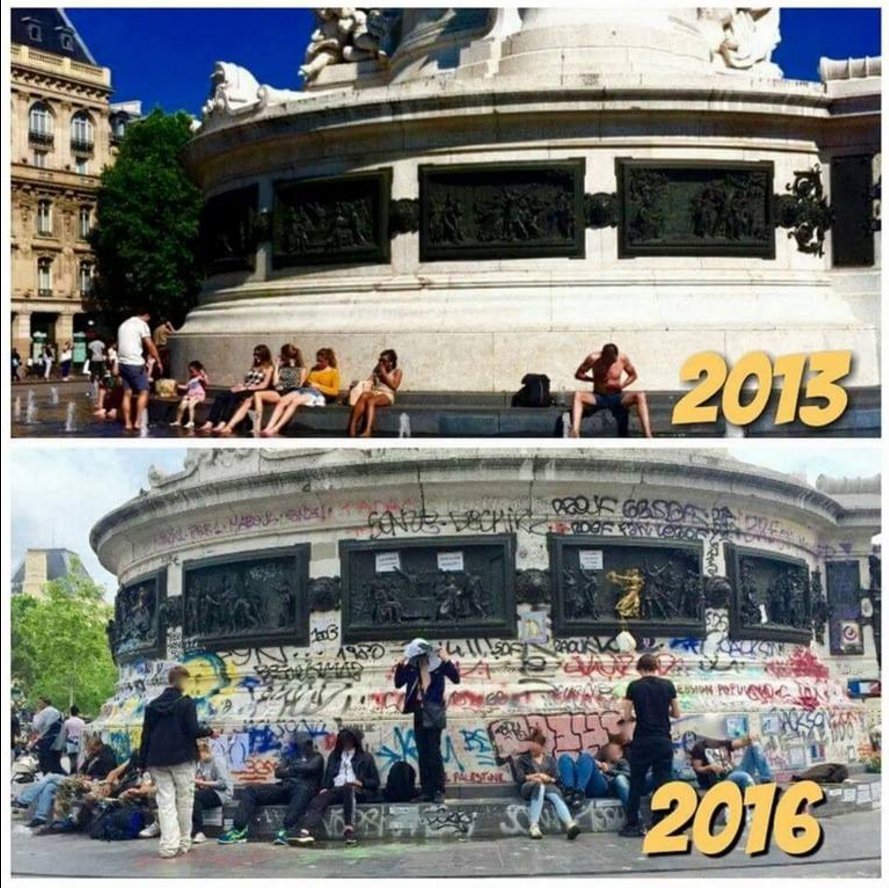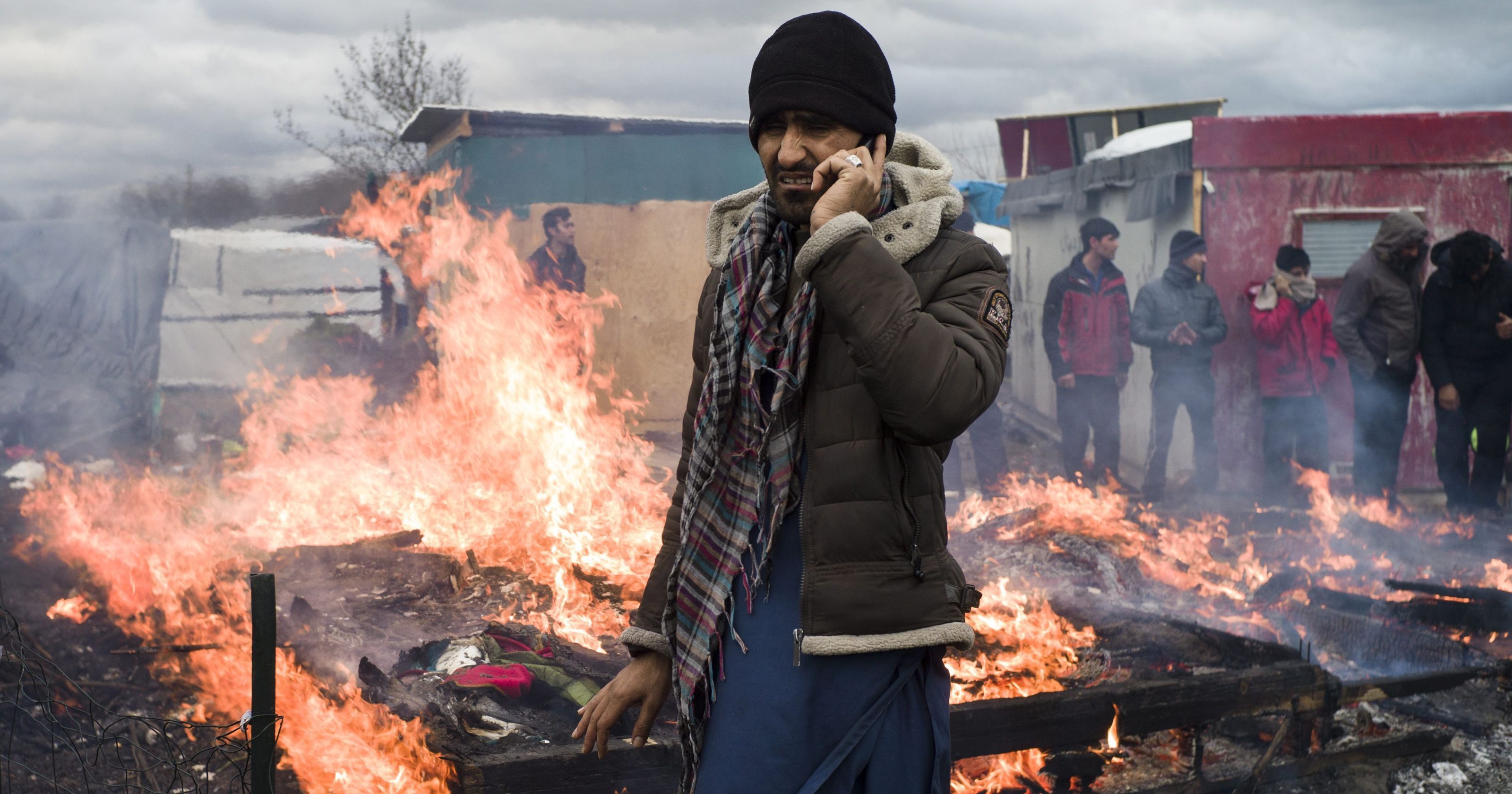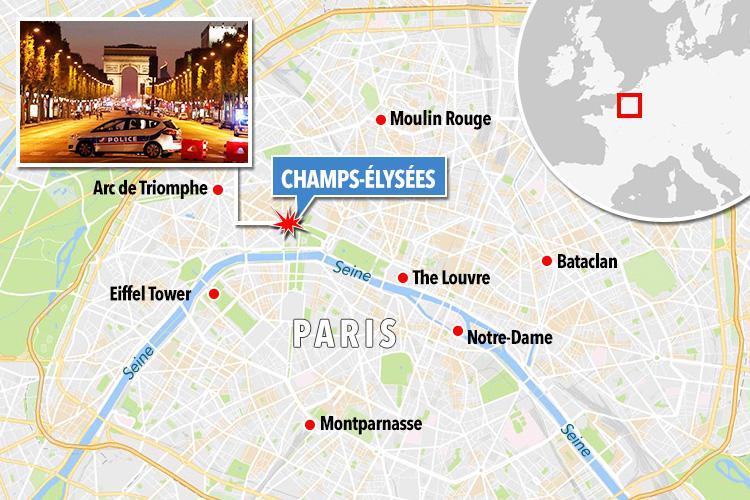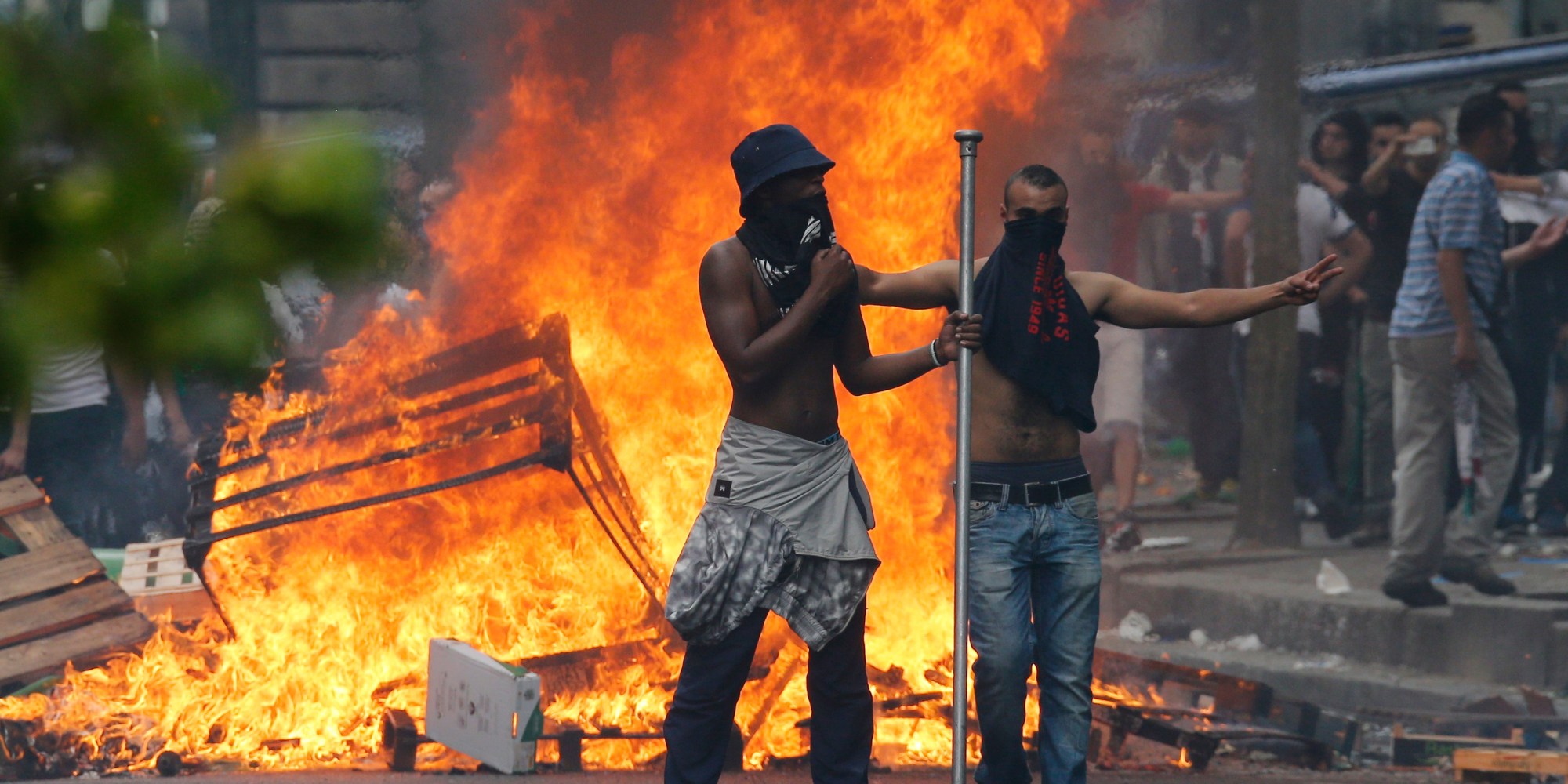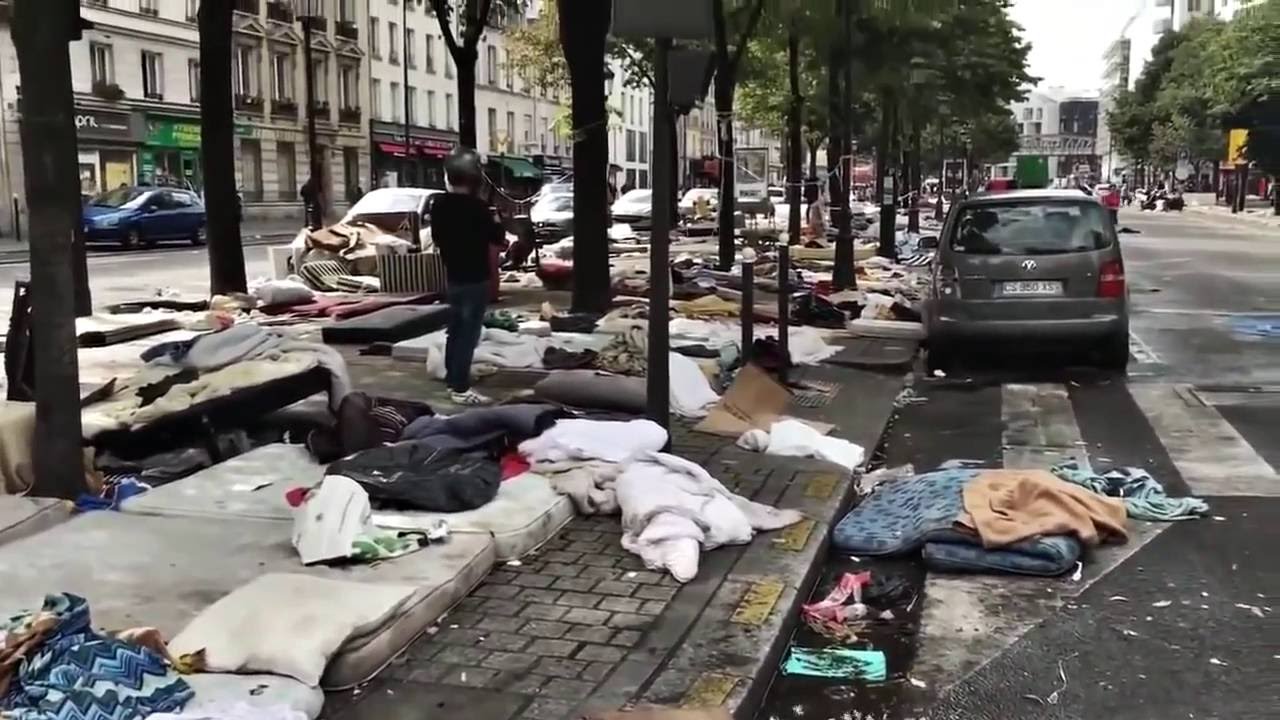 The French voters decided that this state of France is acceptable and doesn't need to change.
The French voters decided that this state of Paris is acceptable and doesn't need to change.
Here is a quite interesting take on the French election, and what may be in store for the French in the future, by The Iconoclast.
Katie Hopkins speaks to Tucker Carlson about multiculturalism in general in the UK and the EU.
This election, in retrospect, must be viewed in a fashion similar to that of the current state of Germany — that is to say, in terms of national guilt and shame — national shame and guilt throughout the European Union as well. James McAuley wrote quite presciently about the French election at the UKIndependent.com:
The troubling history at the heart of the French election

'If you don't know the history of Algeria, you cannot understand France in 2017'

In subtle and not-so-subtle ways, France's complicity in the Holocaust and, to a profound degree, its colonial crimes have been defining themes of the most contentious presidential campaign in recent memory. When voters go to the polls Sunday, they will choose between warring interpretations of France's past as much as between different visions for its future.
You see? Guilt and shame.
Emmanuel Macron and Marine Le Pen, the two candidates in the final round of the vote, are distinct in many ways. Macron, a former investment banker and the darling of Parisian and academic elites, is a boyish acolyte of cosmopolitan Europe; Le Pen, a hard-line nationalist, is an advocate of economic protectionism and closed borders. But rarely are the two more opposed than when they talk about history, as they have done frequently throughout a long and bitter campaign.

Approximately 76,000 Jews were deported from France to the Nazi concentration camps during World War II. Most never returned.

"If there were those responsible," Le Pen said, "it was those who were in power at the time. This is not France."
Marine Le Pen is absolutely correct. France now is as responsible for what occurred then as I am responsible for reparations to blacks due to the American Civil War — not to even consider that my forebears fought for the blue.
In one of Macron's most controversial decisions on the campaign trial, he went in February to Algeria, which France had annexed for 132 years, and called on the French state to apologise formally for its crimes as a colonial power, especially in the bloody war for Algerian independence between 1954 and 1962. France's history in that war, Macron said in an interview days later, represented "crimes and acts of barbarism" that today deserve to be labelled "crimes against humanity."

For months, Le Pen has harped on Macron for those three words, accusing him once again in a televised debate Wednesday of "insulting" the French people.
It's done, it's over. Further breast-beating won't change history nor will it appease those who are essentially unappeasable on the issue. Here is what holds France back and could likely quite seriously damage or destroy it in the future.
Benjamin Stora, France's preeminent expert on colonial Algerian history and a founding member of Paris's National Museum of the History of Immigration, said in an interview that the outcry over Macron's declaration has highlighted the ways in which, at least in this election, the past remains present.

"For many people, colonialism has always been a distant abstraction, a peripheral problem," he said. "But no one today who is honest can see it that way anymore. The question of immigration is a central question in our society and in many ways, the question."

So many of the problems in French society today, Stora said, stem from the aftermath of France's colonial history – and the French state's struggles to integrate immigrants from across the once-expansive French empire.

"If you don't know the history of Algeria, you cannot understand France in 2017," he said.
For further perspective, Newsweek.com writes:
At its height in the 1930s, the French empire encompassed some 60 million colonial subjects, from the Caribbean to Southeast Asia. But after decolonization in the 1950s and 1960s, the French relegated imperial racism, slavery and colonialism to the "historical back burner." The eruption of the history wars finally broke this public silence in the mid-1990s.
Guilt and shame. In France and Germany, for somewhat similar reasons.
We may, overall, draw this conclusion of the European Union. It seems the EU believes there is nothing wrong with being completely subsumed and overtaken by what they call "refugees" and "migrants" — when in fact they are over 95% young Muslim males of combat age — for three massive and overarching reasons: that of 1. Guilt, 2. Shame, and 3. Failure to see the logical extension of this. Human nature.
Mix in GOWP Leftist political and administrative viewpoints and you have the volatile recipe required for the fall of Western civilization in Europe, the desire of which Islam isn't afraid to say out loud to our collective faces.
This man has a serious warning for the EU and for the US.
You have to hand it to Islam. It's not shy about telling you precisely what it wants and how it's going to get there.
I repeat: Islam is not shy about telling you precisely what it wants and how it's going to get there.
Islam's leaders are not stupid. They play the Long Game. Western Civilizations frequently can't see two feet in front of themselves.
This election was for the heart and soul of France. Emotions won and this is what France will get. France will also continue to get deaths by terror. French voters have indicated this is acceptable to them. I haven't even addressed the "minor" issues such as employment, budget, defense and survival.
Italy has the lowest birth rate since 1861 with 8.4 per 1,000 people and much or Europe is following the same trend.

Birth rates are far higher in the Middle East and Sub-Saharan Africa, which is where most migrants are coming from.

The notion of using mass migration as a form of stealth jihad is outlined in the Koran, which states, 'And whoever emigrates for the cause of Allah will find on the earth many locations and abundance.' 

To move to a new land in order to bring Islam is considered a meritorious act.
I shake my head.
BZ