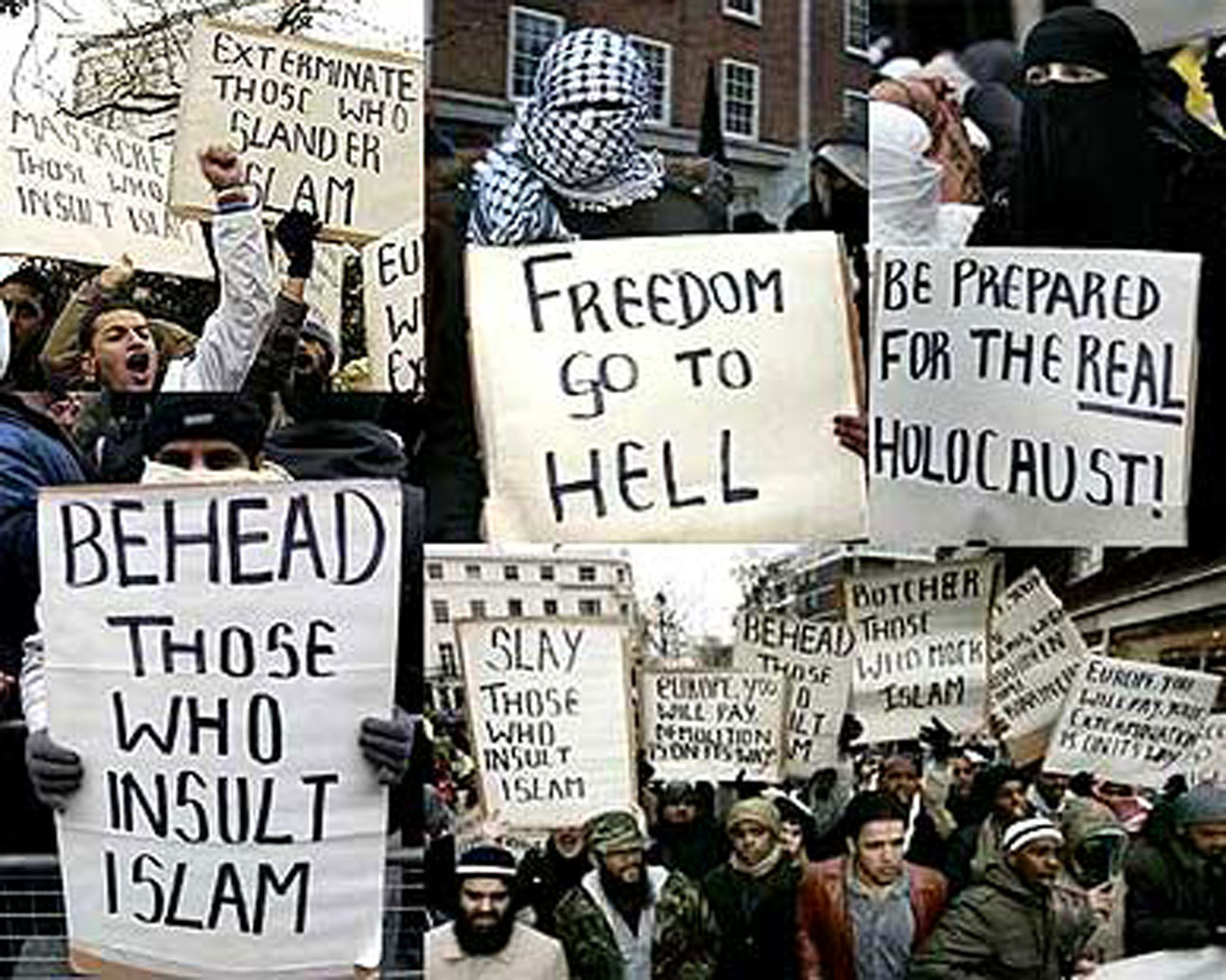 That's the appropriate headline.
The watered-down American Media Maggot headline reads:
3 Columbus churches vandalized with graffiti overnight
By WTHR Channel 13
COLUMBUS, Ind. – Columbus Police said they've never had anything like it – three churches vandalized in the same night.
Someone spray painted them on the outside. It's the words used, though, that have some people asking if this was more than a prank.
"It was just one word. It said 'Infidels!'" Father Doug Marcotte said of what was spray painted on Saint Bartholomew's Catholic Church in Columbus overnight Saturday.
Parishioners saw that, along with the word "Qur'an 3:151″ on their way into mass Sunday morning.
"It's certainly not a warm and fuzzy verse. It talks about the infidels, their refuge being the fire," explained Father Marcotte.
Specifically, that passage of the Qur'an reads: "We will cast terror into the hearts of those who disbelieve for what they have associated with Allah of which He had not sent down [any] authority. And their refuge will be the Fire, and wretched is the residence of the wrongdoers."
Saint Bartholomew's wasn't the only Columbus church vandalized.
"It's really bizarre and the fact that they hit two other Christian Churches. It's not like we're all in a line. So why did they pick the three of us," asked Father Marcotte.
Why, you ask?  Because you have an Islamist cell in your town, an immature Islamist cell, which can't keep itself quiet — but Muslim indeed, and not just some passing town prank.  You would have to know the Koran to know the particular sura quoted.
Michigan is losing the war on creeping Sharia.  Muslims have taken over a good portion of that state.  Actual Sharia Law is not so terribly far behind, as Islamists threaten.
Islamists tell us precisely what they are going to do to Western Cultures and the United States of America.  They make no bones about it, and they are not shy.
Why is it we cannot take them at their word?
BZ