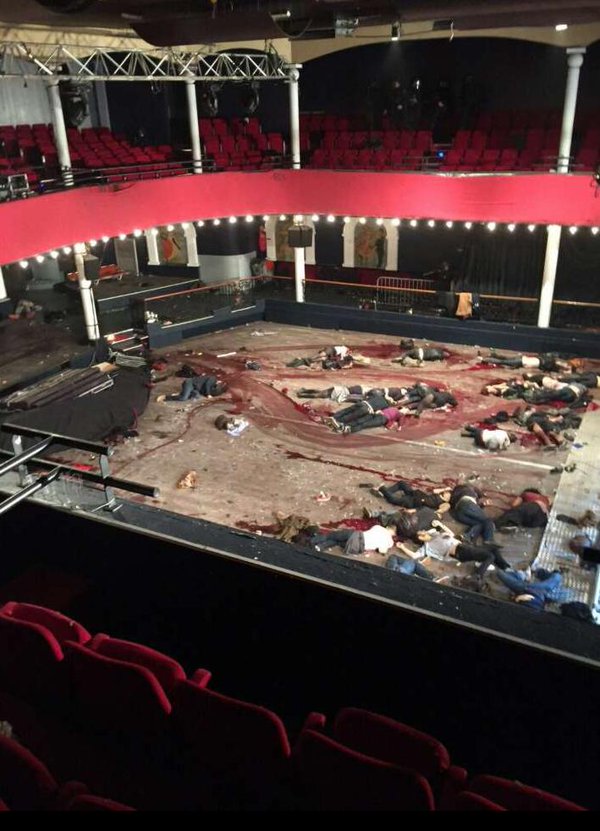 It wasn't enough for Mr Obama to say, on May 23rd of 2013, that "the global war on terror is over."
It wasn't enough for Mr Obama, the very day of the Paris attack, to say that "ISIS is contained."  When of course it wasn't, 129 bloody bodies later.
It wasn't enough for Mr Obama to say that he must now "increase and accelerate" the number of Syrians we place onto hallowed US soil.  Without an adequate intelligence data base this is a terribly dangerous action which jeopardizes the lives of Americans.
Because as the Paris attacks occurred, Syrians were in fact being landed in New Orleans.  And with that information, a modicum of common sense began to occur.
There began to become pushback by US governors on the Syrian "refugee" infiltration.  It was a wonderful and timely outcome stemming from a continuing wave of insanity from Obama and DC.
Mr Obama then decided that, on Monday, it was time to triple down on his stupidity as illustrated by the graphic which reflects Obama's actual quote.
Because, as Obama says,
"What I'm not interested in doing is posing or pursuing some notion of American leadership or America winning or whatever other slogans they come up with that has no relationship to what is actually going to work to protect the American people and to protect the people in the region who are getting killed and to protect our allies and people like France.  I'm too busy for that."
Obama isn't interested in American leadership.
Obama isn't interested in America winning.
Mr Obama's thoughts are inchoate, absurd, puerile, jejune, naive and, well, I'm running out of adjectives here.
What occurred in Paris can happen in any American city on any day.
"ISIS is an Obama creation."
— Mayor Rudy Giuliani
"It would be malpractice on behalf of Islam to not take advantage of the Syrian  refugee crisis."
— Dr Ben Carson
This is a proverbial "clash of civilizations."  Either Islam wins or Western Civilization wins.  There is no "in between."  There is no "moderation," no gray area.
Mr Obama understands precisely none of it.  To him, this is a practice of artifice made in the vacuum of his mind.
BZ