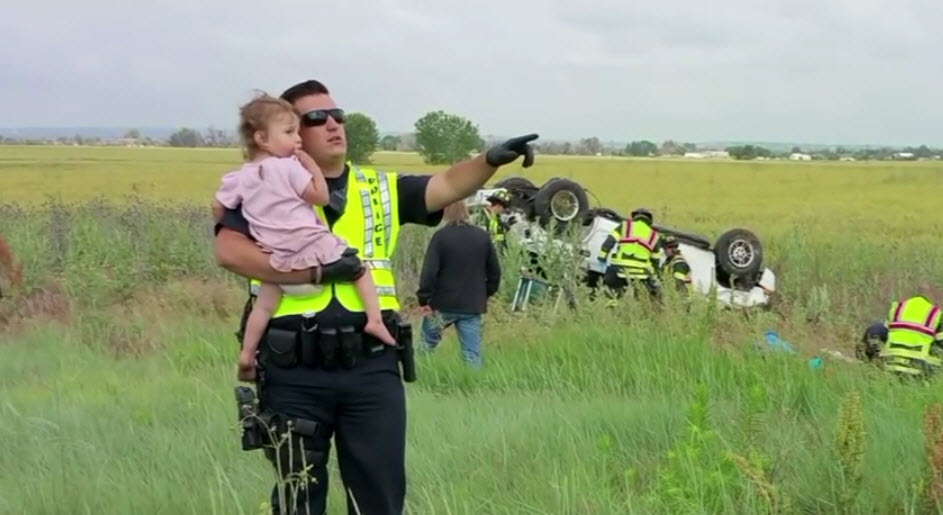 This tears me apart. Brighton, Colorado Police Officer Nick Struck and a toddler.
From CNN.com in 2015:
Police officer soothes toddler with lullaby after deadly car crash

by Ann Colwell

(CNN)  When a paramedic handed police officer Nick Struck a weeping toddler soaked in gasoline at the scene of a deadly car crash in Brighton, Colorado, his fatherly instincts kicked in.

Struck did the same thing he does when his own 2-year-old daughter is upset. He began to softly sing "Twinkle, Twinkle Little Star."

Somewhere in one of the lullaby's verses, a bystander snapped a photograph of Struck and the child. Her family's white SUV lies upside down in the grassy field behind the two. A paramedic is seen treating another passenger in the background.

Struck, holding the barefoot girl on his hip, points at something outside the frame. The child holds the fingers of one hand in her mouth, and clings to Struck's shoulder with the other.
The best interview is here.
Humanity. This is what it means to be human.
BZ