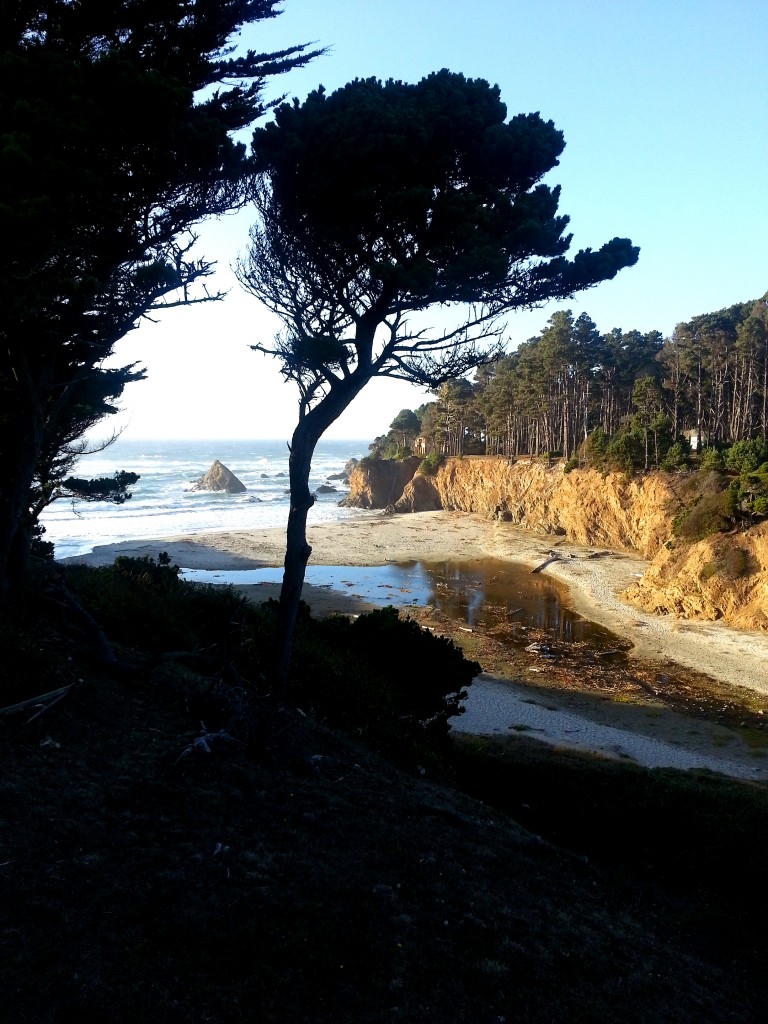 As I write this, it is Monday afternoon.  I can hear the waves crashing from the Pacific Ocean.  This is a far different sound than what I heard on Sunday morning when I was loading the car for the trip.
My wife lives in what I term Ghetto Centrale in Elk Grove (Elk Grove: otherwise known as Baja Mack Road) in a house that isn't worth the cost of a box of Junior Mints — okay, granted, a large box of Junior Mints.
It is surrounded by rental homes and thump trucks and thump cars and gangstas and those on probation and parole.  The emaciated black dude four houses down slings dope at night.  His toothless ancient white pot-bellied girlfriend scuffs her shoes past the house once a day, picking things off the street.  The people sit on the front steps or in their garages, watching those who drive or walk down the street.  It's like being under a microscope; because no one works, everyone knows when you come and go.
Then, this Sunday, I awakened to a noise I heard from inside the house.  It sounded like something over a distant megaphone.  Was it — what we normally hear at night over a loudspeaker — the sheriff's helo telling people to stay in their houses?
I went outside to listen and confirm: no, it wasn't.
It was instead a Muslim call to prayer.
I could hear the speaker, at great volume, but a distance away, announce the words in a single male trilling voice, dissonant but discernible as same.
I thought: that's it.  We're leaving.  RTFN.
And we did.
BZ
P.S.
More to come, from the Pacific coast.