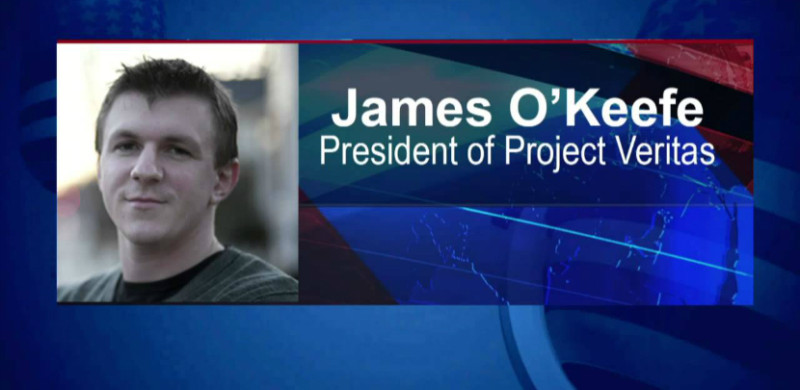 And, of course, amply and ably documented by UK media.  Take it away, UKDailyMailonline.com:
EXCLUSIVE: Undercover video shows North Carolina poll workers offering ballots to ineligible impostor – TWENTY TIMES – putting voter ID battle on the front burner
Conservative guerrilla filmmaker James O'Keefe pretended to be a series of North Carolinians who hadn't voted in years
In precinct after precinct, election officials offered him ballots without confirming his identity
Only one polling place turned him away without an ID, but officials there were breaking the rules in order to do it
O'Keefe famously embarrassed US Attorney General Eric Holder by obtaining the cabinet member's ballot in Washington as a protest against the lack of an ID mandate at the polls – a racially charged US controversy 
New Mexico officials said Saturday that someone had fraudulently voted in the name of a man who later showed up in person to cast his ballot
North Carolina election officials repeatedly offered ballots last week to an impostor who arrived at polling places with the names and addresses of 'inactive' voters who hadn't participated in elections for many years.
No fraudulent votes were actually cast: It was the latest undercover video sting from conservative activist James O'Keefe, whose filmmaking résumé reads like a target list of liberal causes.
Voter fraud is a myth, say Demorats.  I say: they're full of shit:
This, ladies and gentlemen, is how Leftist traitors enable fraudulent votes for Demorats, election after election after election.  Take this situation documented on video and multiply it times the remaining 49 states for the actual amount of voter fraud.
And is precisely WHY Demorats consistently rail against any form of voter ID laws — because it would diminish the number of votes cast solely for Demorats.
"Welcome aboard.  Hah hah hah hah.  .  ."
A vote for any Demorat is a vote for fraud, corruption, the fleecing of taxpayers and the collapse of the United States of America.
You may recall, James O'Keefe was essentially single-handedly responsible for shutting down the corrupt organization known as ACORN.
For more, please visit and donate to Project Veritas.  Information about James O'Keefe here.
BZ