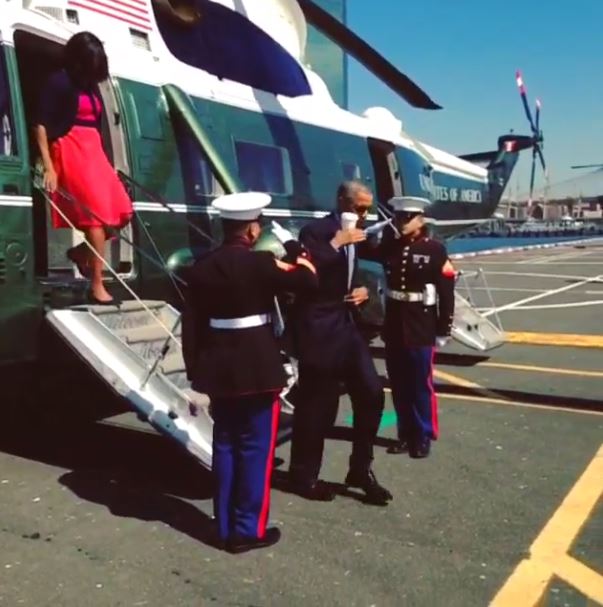 Here is the respect Mr Obama feels for our US military.  His coffee is more important than his Marines.
Not only does Mr Obama lack leadership, he lacks any semblance of respect for the office, our military, our traditions.  He has no interest in the office itself, save what it can do to feather his bed post-presidency.  He likes the thought of "being president" but despises the job itself because he is not obeyed instantly.
His legacy will be this: a worse president than even Jimmy Carter or William Henry Harrison.
Sir: it's not a matter of optics.  It's a matter of caring.
BZ