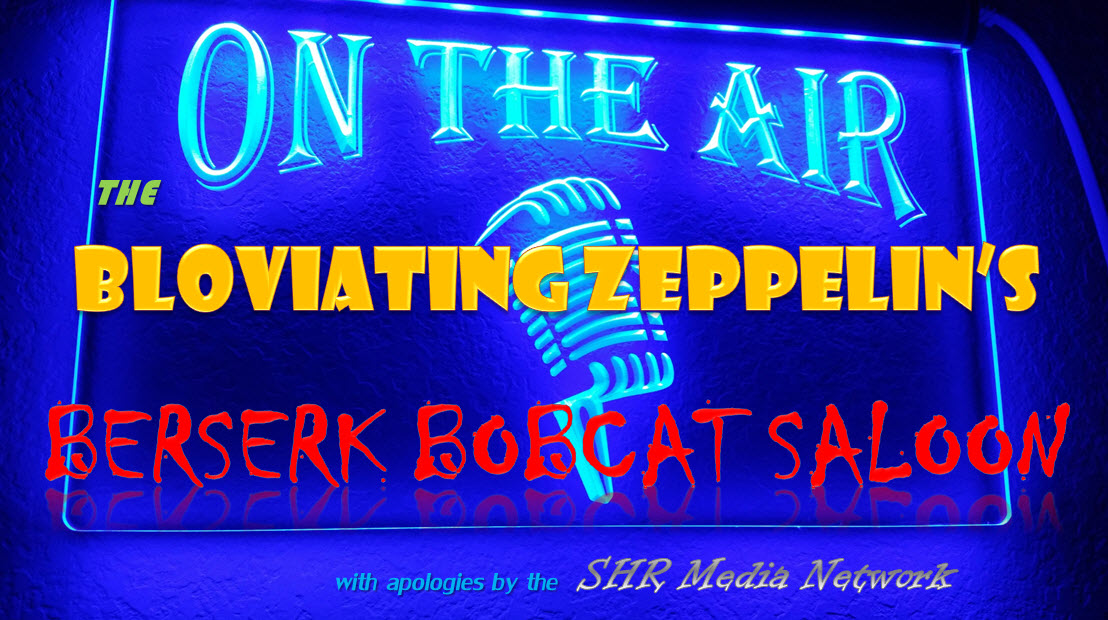 I'm back, ladies and gentlemen, and I am filled and buoyed by bucolic feelings of Lifting Liberty.
Yes, correct, after a full week in Las Vegas at the Paris Resort for the 2017 Freedom Fest's gala 10th anniversary, BZ is back broadcasting behind enemy lines in Occupied Fornicalia, a mere three miles from the veritable Belly of the Beast, the proverbial Bill Mill itself, Leftist Central, Sacramento.
Featuring right thinking from a left brain and doing the job the American Media Maggots won't, BZ is ensuring that safety pin manufacturers are running out of metal for the diapers of the Leftists nationally and globally.
Come listen to the radio show. Not just tonight, but every Tuesday and Thursday night on the SHR Media Network from 11 PM to 1 AM Eastern and 8 PM to 10 PM Pacific. Of course, you can always choose to listen to the podcasts later at your convenience. Want to? Go here. All it takes is a phone or a tablet and the buttery goodness of BZ's Berserk Bobcat Saloon is yours whenever you choose.
BZ
P.S.
Sack Heads Shaun and ol' BZ following their interview of Salem Radio's Sage from South Central, Larry Elder. You can hear all of the SHR Media Network interviews from Freedom Fest right here on Spreaker.