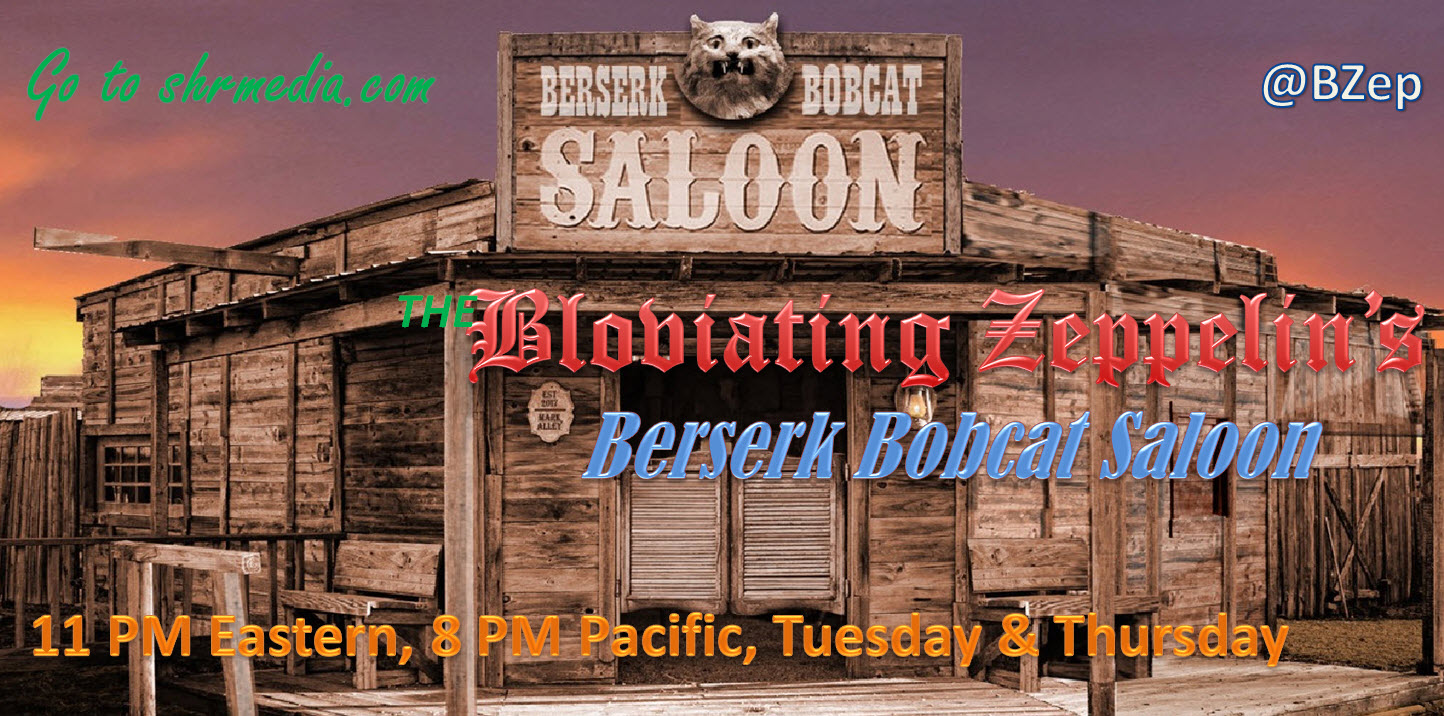 My thanks to the SHR Media Network for allowing me to broadcast in their studio and over their air twice weekly, Tuesdays and Thursdays, as well as appear on the Sack Heads Radio Show™ each Wednesday evening.
Broadcasting behind enemy lines in Occupied Fornicalia from the Belly of the Beast, the Bill Mill in Sacramento, Fornicalia, the Saloon was back open after a week's absence.
For the first half hour we had an unexpected but absolutely welcome guest, none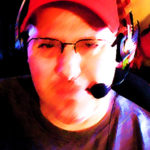 other than Dan Butcher of High Plains Pundit fame and, of course, it was grand to hear Dan in full political throat after his brief break with mavenity. Welcome back, sir, with an added helping of extra-crispy gusto!
Tonight in the Saloon:
First, you have to turn your radio on;
Second, it's great to be back at the helm of the SHR Media Network board in the Belly of the Beast;
Third, huzzahs to Dan Butcher, a hale fellow well met;
Dan promotes BZ's shameless contract as Shaun does love contract negotiations;
Mrs Butcher lets Dan out of the basement for a few moments: well appreciated;
The senate votes to "talk" on healthcare by ONLY one vote: Vice President Pence;
Kudos to John McCain for sacking up as he did and casting the vote he did;
You repeal ObamaKare first; you can replace with care at your leisure, we agree;
Dan: if the GOP fails to repeal ObamaKare you will see a Single Payer system;
ObamaKare = the Cloward-Piven Strategy writ large;
Charlie Gard embodies the failing Single Payer government-controlled system;
Death panels aren't fiction; they're here in the UK and coming to the US?
It's the Twilight Zone and Logan's Run and Soylent Green wrapped up in one;
Paul Ehrlich was wrong and, now, Al Gore is the new Paul Ehrlich;
Sack Heads Shaun and BZ interviewed radio host Larry Elder and it was fab;
We got Elder to relax, have fun and bark out laughter like a harbor seal;
The Alinsky Center's Ralph Benko: are you kidding me? Right wing?
DWS Pakistani IT manager arrested fleeing the country;
And much more buttery BZ goodness.  .  .
If you care to listen to the show in Spreaker, please click on start.
Listen to "BZ's Berserk Bobcat Saloon, Tuesday July 25th, 2017" on Spreaker.
If you care to watch the show on YouTube, please click on start.
Please join me, the Bloviating Zeppelin (on Twitter @BZep and on Gab.ai @BZep), every Tuesday and Thursday night on the SHR Media Network from 11 PM to 1 AM Eastern and 8 PM to 10 PM Pacific, at the Berserk Bobcat Saloon — where the speech is free but the drinks are not.
As ever, thank you so kindly for listening, commenting, and interacting in the chat room or listening later via podcast.

Want to listen to all the Berserk Bobcat Saloon archives in podcast? Go here. Want to watch the past shows on YouTube? Please visit the SHR Media Network YouTube channel here.
BZ