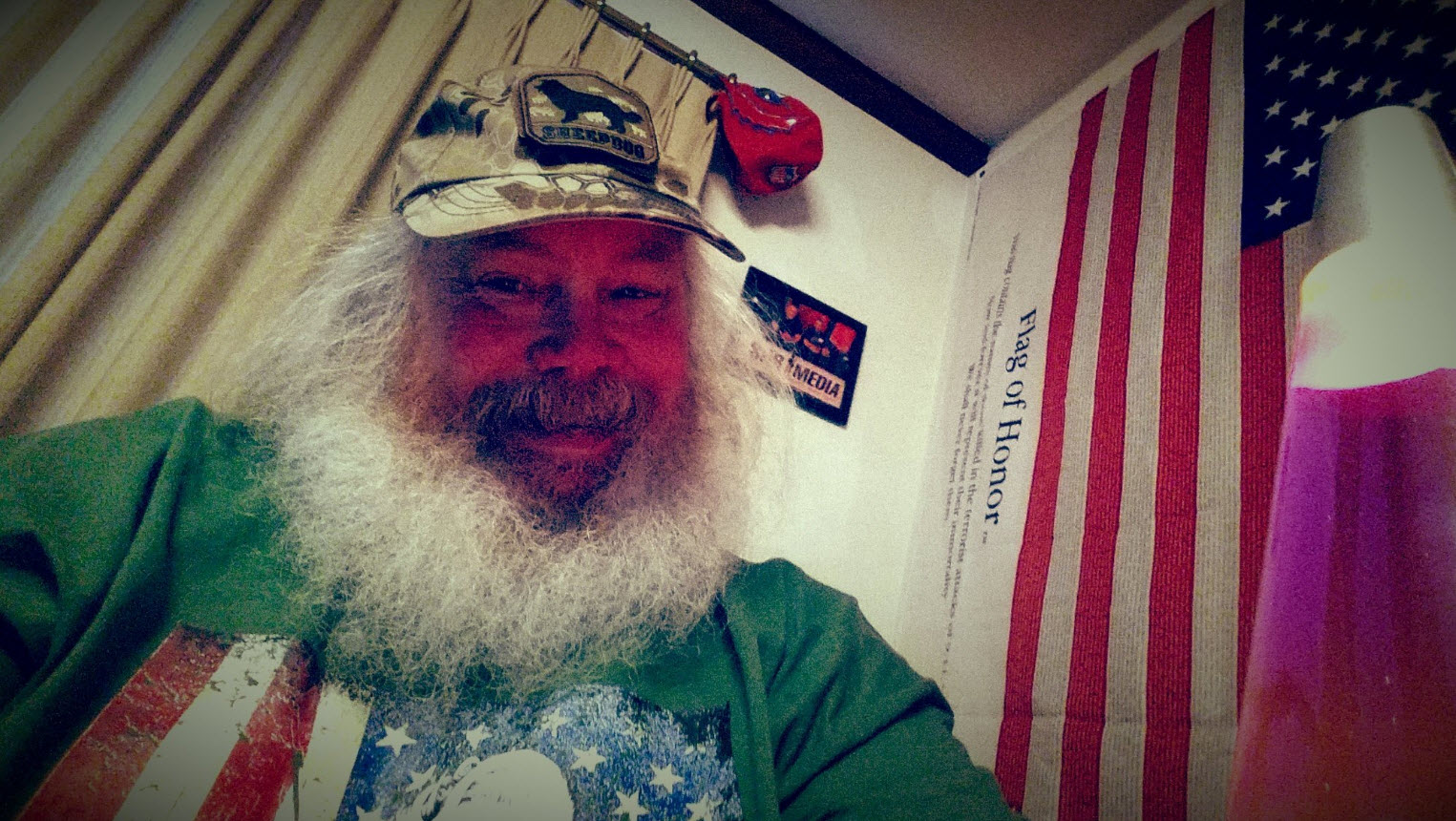 My thanks to the SHR Media Network for allowing me to broadcast in their studio and over their air twice weekly, Tuesdays and Thursdays, as well as appear on the Sack Heads Radio Show™ each Wednesday evening.
Instead of the standard fare for a July 4th show, I woke up with a new impetus and a new take on this date in history.
Tonight in the Saloon:
The fabulous Reaver of Common Sense, Jersey Joe, is my new SHR lead-in show;
This is the 4th of July show you hadn't wanted to hear but needed to hear;
President Trump: our rights are given to us by God;
Obama's Pastor, Jeremiah Wright says: "God damn America";
Who keeps me up at night? Brain-glazingly stupid American voters;
Leftists & Obama damn our extreme nationalism;
Leftists: 4th of July be damned; it's time for outright Socialism;
Obama: we must accept constraints;
Obama: we must give up some freedom of action;
Obama: ordinary men and women are too small-minded to govern their own affairs;
Obama: we must bind ourselves to international rules;
Obama: the order of progress can only come when individuals surrender their rights to an all-powerful sovereign;
Phil Schlaumberg: the last man killed at Iwo Jima at the end of the war;

Jerry Yellin

served in WWII, one of 16 million;
Lt Col Dave Grossman: Sheepdogs vs Sheep vs Wolves
If you care to listen to the show in Spreaker, please click on start.
Listen to "BZ's Berserk Bobcat Saloon, Tuesday, July 4th, 2017" on Spreaker.
If you care to watch the show on YouTube, please click on start.
Please join me, the Bloviating Zeppelin (on Twitter @BZep and on Gab.ai @BZep), every Tuesday and Thursday night on the SHR Media Network from 11 PM to 1 AM Eastern and 8 PM to 10 PM Pacific, at the Berserk Bobcat Saloon — where the speech is free but the drinks are not.
As ever, thank you so kindly for listening, commenting, and interacting in the chat room or listening later via podcast.

Want to listen to all the Berserk Bobcat Saloon archives in podcast? Go here. Want to watch the past shows on YouTube? Please visit the SHR Media Network YouTube channel here.
BZ