Today — as incongruent as it may seem — my wife and I are traveling from the Mendocino coast back to my aerie in the Sierra Nevada Mountains.
Because I will be occupied by driving, I won't be able to blog about the election today, until perhaps much later after I get home.
In the meantime, I have but this to submit: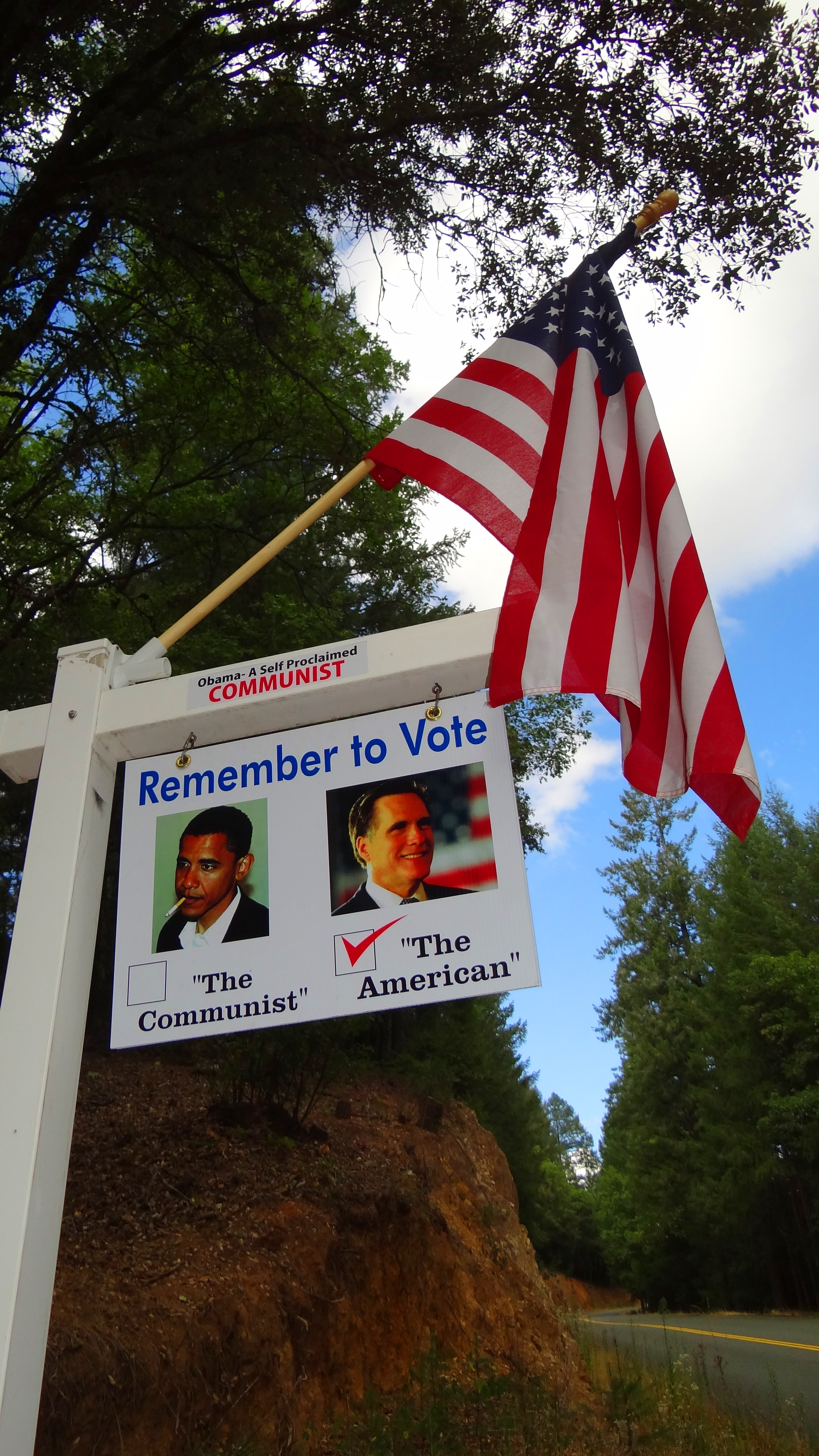 A photo from a point somewhere within my general mountain locale.
Couldn't quite tell you where this may be.  Ahem.
But it certainly represents my true feelings today, Obama Removal Day.
BZ