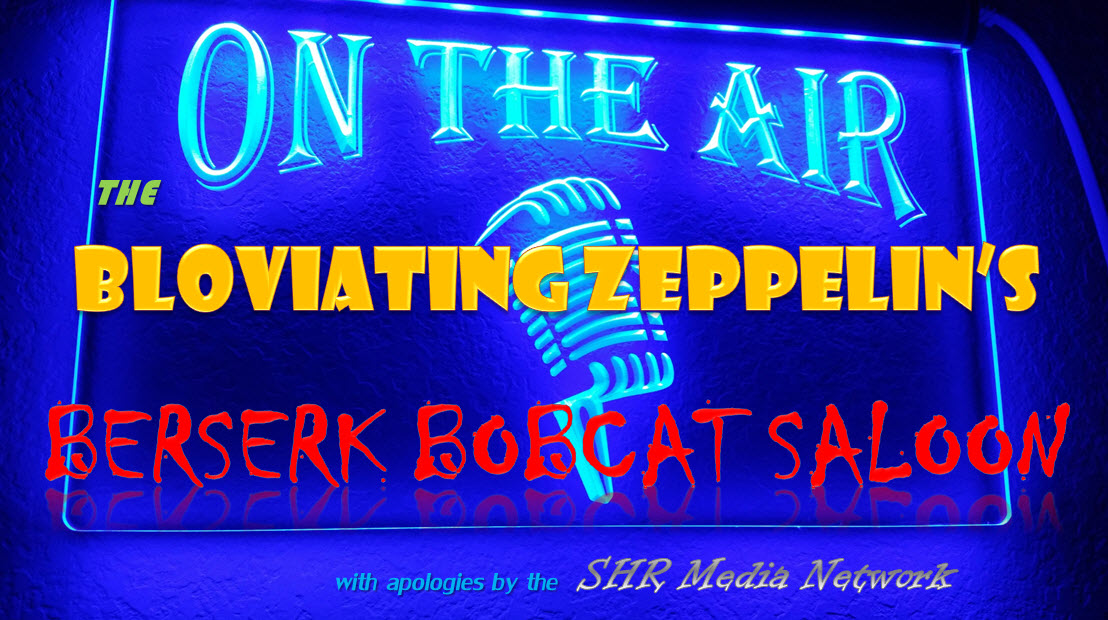 My thanks to the SHR Media Network for allowing me to broadcast in their studio and over their air twice weekly, Tuesdays and Thursdays, as well as appear on the Sack Heads Radio Show each Wednesday evening.
Tuesday night we discussed:
US Secret Service agent let go; USSS is in terrible straits anyway;
Rand Paul and Edward Snowden on the Trump wiretapping; possible?
Newt Gingrich: FBI Director James Comey too clever for his own good;
Attorney White Mamba weighs in on Judge Watson's hold on Trump's EO;
CA Gov Jerry Brown wants a 42% gas tax hike to shore up public pensions;
EU poll: majority of persons want a Trump-like travel ban on Muslims;
Al Franken tries to trap Judge Neil Gorsuch in his hearing for SCOTUS;
CNN's Trump Derangement Syndrome via Fareed Zakaria;
Let's larf at Canada's Leftist wonk, Justin Trudeau.
Listen to "BZ's Berserk Bobcat Saloon, Tuesday, March 21st, 2017" on Spreaker.
Please join me, the Bloviating Zeppelin (on Twitter @BZep and on Gab.ai @BZep), every Tuesday and Thursday night on the SHR Media Network from 11 PM to 1 AM Eastern and 8 PM to 10 PM Pacific, at the Berserk Bobcat Saloon — where the speech is free but the drinks are not.
As ever, thank you so kindly for listening, commenting, and interacting in the chat room or listening via podcast. Thanks again to my very special guest tonight, White Mamba, for delivering his cogent insight with regard to Judge Watson's recent ruling in Hawaii.

Don't miss this Thursday's show, The Aftermath, where I present a quite detailed assessment of Monday's Comey Show and why what he said — and didn't say — matters.
BZ