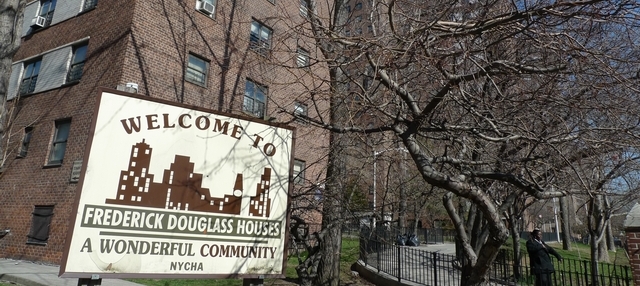 The American Welfare Drones: give me my Free Cheese and attach no stipulations or responsibilities thereto.
From CBSNewYork.com:
NEW YORK (CBSNewYork) — Mayor Michael Bloomberg's latest crime-fighting idea had a lot of people riled up on Friday.
The mayor wants to fingerprint more than 600,000 people who live in public housing. He said it would be done to make the projects safer.
"Five percent of our population lives in NYCHA housing, 20 percent of the crime is in NYCHA housing – numbers like that. And we've just got to find some way to keep bringing crime down there. And we have a whole group of police officers assigned to NYCHA housing," Bloomberg said. "The people that live there, most of them, want more police protection. They want more people. If you have strangers walking in the halls of your apartment building, don't you want somebody to stop and say, 'Who are you, why are you here?'"
But residents who live within the confines of NYCHA buildings said the mayor's fingerprinting idea goes too far.
"That's like invading someone's privacy or something. Why you want to fingerprint somebody? It is bad enough you get arrested, you get finger printed, so why you want to fingerprint us? Now Bloomberg needs to get a job. Get out of here already. He's done. Bloomberg is done," Chelsea Houses resident Nino Alayon said.
Again, provide us with more Free Cheese and assure us there are no concomitant responsibilities, say the AWDs.  That there should be some kind of obligation attached to goods, services, housing and support provided by American Taxpayer money — heresy, they say!
Bloomberg then focuses more tightly:
"What we really should have is fingerprinting to get in, since there's an allegation that some of the apartments aren't occupied by the people who originally have the lease," Bloomberg said on his weekly radio show.
This is one time when I completely agree with Mayor Bloomberg, and go him one better: not only should prospective tenants be fingerprinted, they should also be drug tested; failure would result in a removal from housing opportunities.
Simple.
BZ