From Deadline.com:
FRIDAY 2 PM: The anti-Obama movie 2016 Obama's America went into wider release around America today and is opening right now in first place at the domestic box office. That's quite a feat since the Rocky Mountain Pictures political documentary is still playing in only 1,090 North American theaters – or about 1/3 as many theaters as big-budget actioner The Expendables 2 (3,355 theaters). But these political documentaries like faith-based films are frontloaded. The Stallone picture from Millenium/Lionsgate is still expected to end the
weekend #1 and should top the box office tonight. And, based on matinee trends, 2016 Obama's America looks to gross $1.2M-$1.7M Friday for a $3.7M-$5.0M weekend. But right now it has grossed $700,000 today compared to $300,000 for The Expendables 2. Its new cume after this weekend could make it the #1 conservative documentary (ahead of Expelled: No Intelligence Allowed's $7.7M). The success of the anti-Obama pic is based on big pre-sales leading into the Republican National Convention August 27-30, and exhibitors are reporting busloads of filmgoers arriving at theaters around the country in pre-organized trips. It also employed much of the same marketing techniques used to garner attention and support for faith-based films, understandable since the audience is overlapping. Its campaign included advertising nationally over the past two weeks on talk radio and cable news channels including Fox News Channel, A&E, History and MSNBC.
You HEAR or READ of this on the DEM/MSM?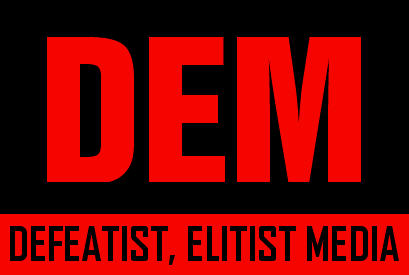 Of course not.  It's the job of the DEM/MSM to cover Mr Obama's ass and purposely bury any and all negative stories about him that are directly or indirectly related.
Because the DEM/MSM is saying that the only poll that counts is the "likeability" factor of Mr Obama vs Mr Romney.  Not the actual polls which indicate the percentile of persons who will vote for one or the other.  Where Romney comes out ahead.
My admonition to ALL of my BZ readers?
Spend money, go and SEE "2016" and follow this action up with a vote for Romney – Ryan.
BZ