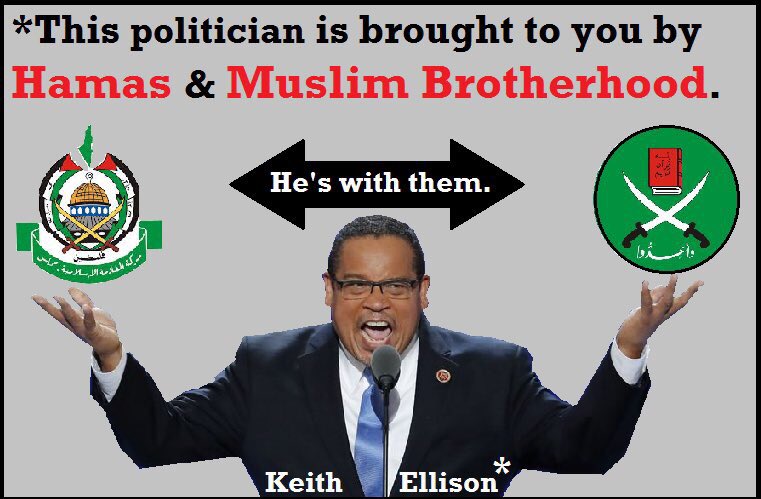 (And no, ignorant Leftists, the "Rep." does not stand for "Republican." Just a hint from me to you.)
Conservatives have been screamed at, goaded, scolded, taunted and physically assaulted by Leftists because we are the racists, Islamophobes, fill-in the ___-ist.
Now, up for DNC Chair is Representative Keith Ellison of Minnesota (5th District), who was sworn in on the Koran. A black Muslim, you see. The proverbial Demorat "best of both worlds."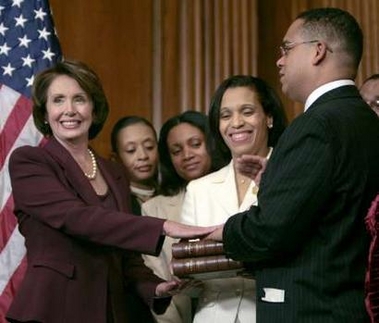 Proving — just as the donks re-established Nancy Pelosi as leader in the House — that Demorats are doubling-down on insane. You know that definition by heart.
Good for the GOP so to speak, bad for the Demorats, who fail to see that both things are very poor ideas. For one, Kevin Jackson reveals on Fox:
Top Pick For DNC Chair Islamist Keith Ellison Wanted Separate Country For Blacks, But Trump Is Racist 😂 #MAGA pic.twitter.com/KZOjlVcUX7

— No Apologies✝️🇺🇸 (@LeahR77) November 30, 2016
Interesting. This is the man the Dems seek as DNC head, an ethnocentric racist who wants to establish a separate country just for blacks.
After all, what doesn't soothe the savage breast of a good Leftist other than calling someone a racist, illustrated below.
I say: keep it up, Demorats, please keep it up.
We need to continue seeing the massively divisive and truly racist underbelly of Leftists and Demorats exposed.
Additionally, we know nothing satisfies Leftists more than supporting entirely daft memes for entirely daft reasons, as the Caucasoid female CNN host says below, in response to the black Somali Muslim who attacked students at OSU this week. Yes, we must show support for ISIS and all Muslims who commended the now-dead suspect for his actions.
Male host: "I think self-defense training is good for everybody." Translated: you need to be free to protect yourself.
Female host: "I know, you're a big proponent of that." Translated (and stated with dripping condescension): you oppressive male thug, resorting to violence as per normal.
These GOWPs are entirely — and I submit purposely — unaware of the meaning of the Muslim hijab as worn by women in the Islamic world. It is a means of exhibiting the dominance of men over women in the Muslim culture.
Q 24:31 – Women must cover themselves and be seen only by their husbands, father, relatives, eunuchs, slaves, and children who have not yet had sex with women.
Q 2:222 – Menstruating women are unclean and men must stay away from them.
Q 4:11, 2:282, 2:228 – A woman is worth one-half of a man and men are above women.
Q 4:34 – Men are above women and have authority over them, yet women must obey men or risk being beaten.
Ad nauseum. Doubt me? Read the Koran.
You bet. Make Rep Keith Ellison DNC chair.
I can't wait.
BZ