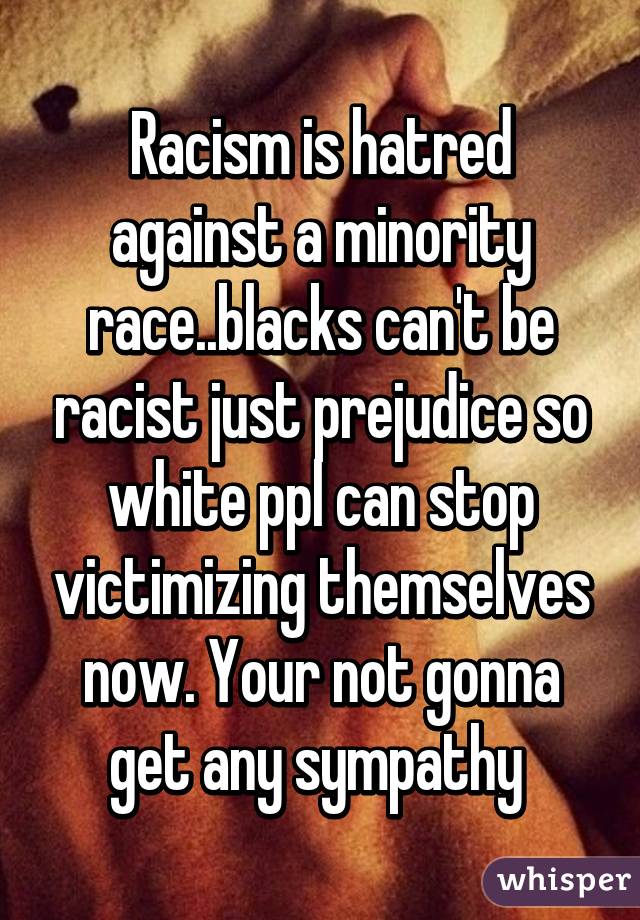 Racism:
A belief or doctrine that inherent differences among the various human racial groups determine cultural or individual achievement, usually involving the idea that one's own race is superior and has the right to dominate others or that a particular racial group is inferior to the others.

A policy, system of government, etc., based upon or fostering such a doctrine; discrimination.

Hatred or intolerance of another ace or other races.
Good to see that racist blacks are tolerated and not held to answer for their bigotry and prejudice.
First a female black racist from MSNBC, Joy Behar, as documented by FoxNews.com:
Anti-Trump MSNBC host Joy Reid thinks rural Americans are 'core threat' to democracy

by Brian Flood

MSNBC host Joy Reid thinks that rural Americans are "the core threat to our democracy" and pointed to a series of tweets by liberal author Jared Yates Sexton that claimed Trump supporters "do not believe in the Constitution or any founding principles unless they're advantageous" as proof of her far-left theory.
Who lives in rural America? Tons of minorities? No, as she well knows. Mostly Caucasoids and that's precisely her point. She knows full well that she's speaking not about blacks or other "minorities" in the fly-over states. That phrase itself illustrates the ignorance and blatant arrogance of Leftists.
Here is her Tweet.
Reid said gerrymandering reform and "the abolition of the Electoral College would be a start" when engaging with followers on how to fix the issue.
Again, this is massive ignorance involving our founding documents, the US Constitution and the Bill of Rights. She and other Leftists and American Media Maggots have no concept of these documents nor are they interested in learning. They have no concept of the phrase "checks and balances."
I know precisely what Reid means and what she wants.
Then this from DailyCaller.com:
Black Lives Matter Plans To Block White-Owned Businesses On Black Friday

by Amber Randall

Black Lives Matter and other groups plan to block white-owned Chicago stores on Black Friday to bring awareness about police shootings, economic issues and alleged racism.

Local churches, Black Lives Matter and the Chicago Alliance Against Racist and Political Repression will block stores along Michigan Avenue and prevent customers from entering stores for the second year in a row, reports Crain's Chicago Business.
But hey, advocating against spending in any store owned by a specific race isn't by definition racist, right? I mean, not if it's done by blacks against Caucasoids.
A big part of the protest is to force on people that it's important to shop at businesses that aren't owned by white men, Kimberly Veal, a leader of Black Lives Matter, said. It's not yet known who owns the businesses that will be targeted as part of this effort.
Yesh, well, why let something as silly doing some research for facts get in the way of some good, classic racism?
One of the protest organizer hopes that this year's protest will have a larger turnout.
Was the protest successful? Was it larger than the year before? Uh, no.
Finally, this story from Indiana:
Indiana 'Night Nurse' whose tweet about white women sparked investigation 'no longer' with hospital

A nurse at one of the largest hospital systems in the nation who sparked an internal investigation after posting a controversial tweet reportedly "is no longer an employee" at Indiana University Health.

Taiyesha Baker, a nurse at the hospital, allegedly posted a tweet Friday under the account "Night Nurse," saying that white women are raising sons who are "rapists," "racists" and "killers."

In a statement Sunday, a spokesperson for the hospital said "A recently hired IU Health employee tied to troubling posts on social media this weekend is no longer an employee of IU Health," Fox 59 reported.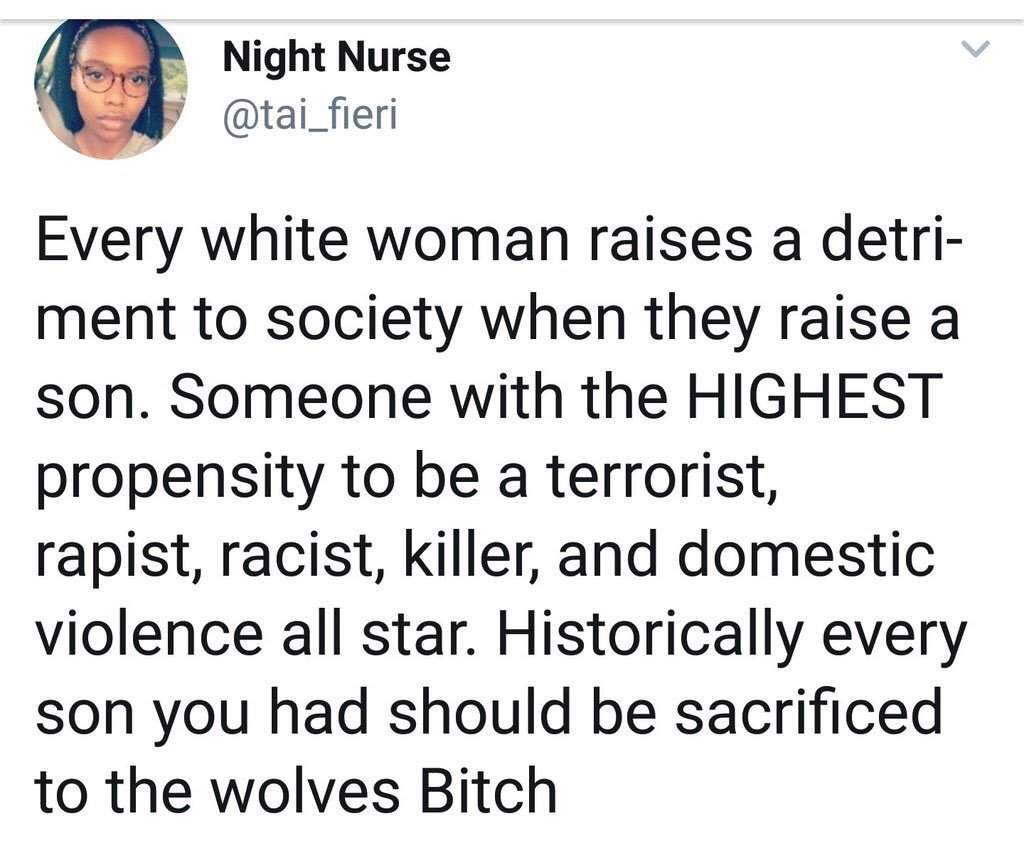 Taiyesha Baker, of course, is a black female.
It would seem that incidents of this nature are increasing.
One final note for perspective: in California ol' BZ is a statistical minority.
BZ