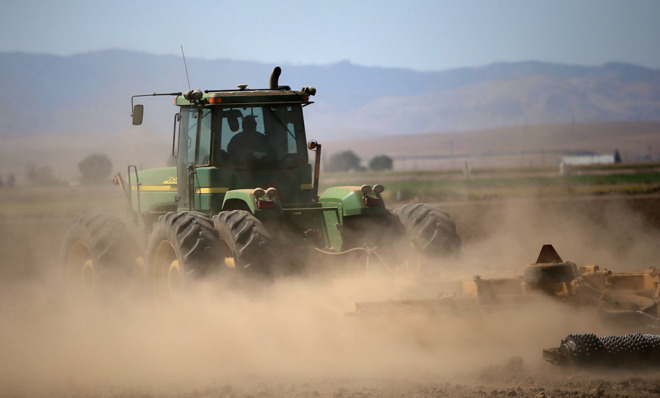 From the San Gabriel Valley Tribune:
Daily water allocation could be the next California drought strategy
by Steve Scauzillo
You probably know your Social Security number, your driver's license number and perhaps the latest wrinkle in mattress marketing, your sleep number.
But do you know your drought number?
The latter represents the amount of water you are allowed to use per day. If you don't know it, you probably should. Not knowing could cost you money. As California's severe drought moves into a fourth year, state and local water agencies are working on something called "allocation-based rate structures," a kind of precursor to water rationing that's all the rage in Sacramento and in some areas such as Santa Cruz, Irvine and Santa Monica.
Here's how it works: Your local water company, special district or city assigns you and your household a number in gallons — a daily water allocation. Usually, one number applies to maximum indoor water use, i.e. showers, kitchen and bathroom faucets, dishwashers, clothes washers, etc., and an extra allocation is assigned for outdoor use such as lawn irrigation.
Toilet manufacturers wishing to sell product in the US have already been required to create fixtures that went from 3.5 gallons per flush, to 1.6 gallons.  In 1992, President GHW Bush signed the law which mandated the current 1.6 gallon flush maximum.
One throne issue:
In 2011, the San Francisco Chronicle reported that, while low-flow toilets are estimated to have saved the city of San Francisco 20 million gallons of water per year, the reduction in water volume has caused waste sludge to back up in the city sewer pipes that were designed expecting a higher ratio of water to solids. The city is attempting to solve this by adding chlorine bleach to the pipes, a proposal that has raised environmental objections.[4] In house drain system design, smaller diameter drain pipes are being used to improve flow by forcing waste to run higher in the pipe and therefore have less tendency to settle along the pipe.
To continue from the SGVT:
While some call it a more equal way to meter out mandatory water conservation, others call it social engineering. Some say the idea simply will not work. 
True, laws instituted rarely if ever are repealed.  That is the nature of government.  And yes, the nature of social engineering as well.
After the new numbers are crunched, the state board could order the local agencies to implement stronger water-use regulations, such as banning all watering of lawns and all decorative fountains, she said.
Eastern Municipal Water District, which covers communities in the Inland Empire from Riverside to Hemet, has enacted a Stage  2 drought plan. Each single-family household with three residents gets 60 gallons per person per day. An outdoor allocation is provided based on whether a house has a pool or turf or both. Any household going over the total allocation will be charged an "excessive rate," according to the plan.
What might that rate be, pray tell?  No one either knows, or will say.  Except:
Making water hogs pay a top-tier rate is another trend gaining popularity among water agencies.
For example, Irvine charges a "wasteful" rate of $12.60 per hundred cubic feet, well above the $1.34 base rate.
Just how onerous will this be?  Will it make people think long and hard as to when to flush their toilet?  Will Fornicalians in a multi-bathroom household decide to designate one toilet for urine, and one toilet for fecal waste?  The toilet for urine may tolerate multiple pissings and one or two flushes per day, depending on the number of persons in the household.  The toilet for fecal material will mandate more frequent flushes, cost-dependent.
It all depends on if you don't care about a yellow toilet bowl, or one already occupied by a prior person's feces.
In the meantime, as your lawn in Beverly Hills dies (or doesn't, depending on your "shizzle" with the Beverly Hills Public Works manager), true Fornicalian middle class taxpayers continue to shoulder the burden for ILLEGALS who CONTINUE to demand infrastructure usage that we can no longer afford in many ways.
These are illegals that bald and elder Governor Jerry Brown insists on inviting — no, demanding — into Fornicalia.  Though lawful and abiding taxpayers cannot afford them on a budgetary level or an infrastructure level.
Here are the facts: farming uses roughly 80% of the water allocations in Fornicalia, because Fornicalia is still the literal breadbasket to the rest of the state, the nation and to parts of the world.  Fornicalia produces almost 70 percent of the country's top 25 fruits, nuts, and vegetables.  Literally and figuratively.  You suss that last sentence out.

The bulk of Fornicalia's water comes from the eastern Sierra Nevada Mountain snowpack per winter.  One of the reasons I live up here; I get my water before you in the flatlands do. And I know where to get more.
However, logically, a bad seasonal snowpack equals a poor water year for the flatlands.
But here's the simultaneous hypocrisy and schadenfreude: elder Fornicalia Governor Jerry Brown must now deal with the issue of having made no attempts whatsoever, as junior governor, to improve any portion of Fornicalia's infrastructure — to include the creation of new dams or reservoirs — because of his Leftist ideology.
He possessed the opportunity, for example, to approve the Auburn Dam, which would have created another 900 million + acre-feet of water available for thirsty residents downstream.  That equates, in my mind, to a man-made drought ahead of its time.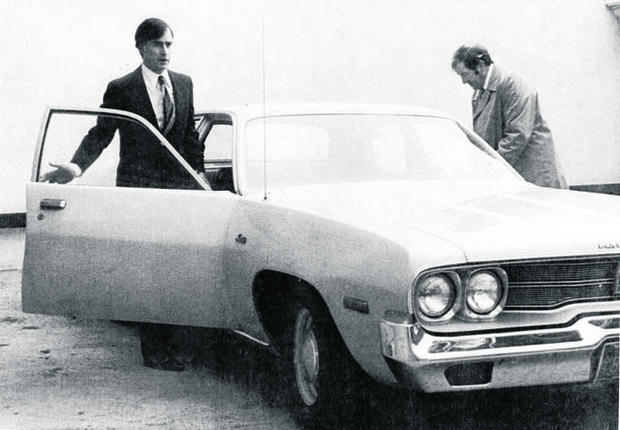 Yet, whilst he was swiving Linda Rondstadt in his lofty downtown Sacramento apartment directly across the street from the capital and having his "plain wrapped" motor pool 1974 Plymouth Satellite chauffeured (which acquired roughly 16 mpg with its 383 CID engine, as he eschewed the former governor's Cadillac limousine with its concomitant terrible 13 mpg, and translated into nothing more than Leftist "smoke and mirrors" for the ignorant amongst Fornicalia voters) to various points, Brown not only accomplished nothing, but pointedly refused to expand Fornicalia freeways and infrastructure projects.
Coming back to haunt you, Edmund Gerald Brown, Jr.?
Because of water (please see Marc Reisner's book "Cadillac Desert," and hearken to the underlying theme of the classic 1974 Polanski film "Chinatown"), southern Fornicalia administrators in particular were and are able to turn arid desert into fecund and productive land.
Water issues coming back to haunt you, Edmund Gerald Brown, Jr.?
I cry crocodile tears.  You made your bed and those who don't recognize that bed are your immediate ignorant voting base — which is why you embrace more voters who can't even understand the English language.
BZ