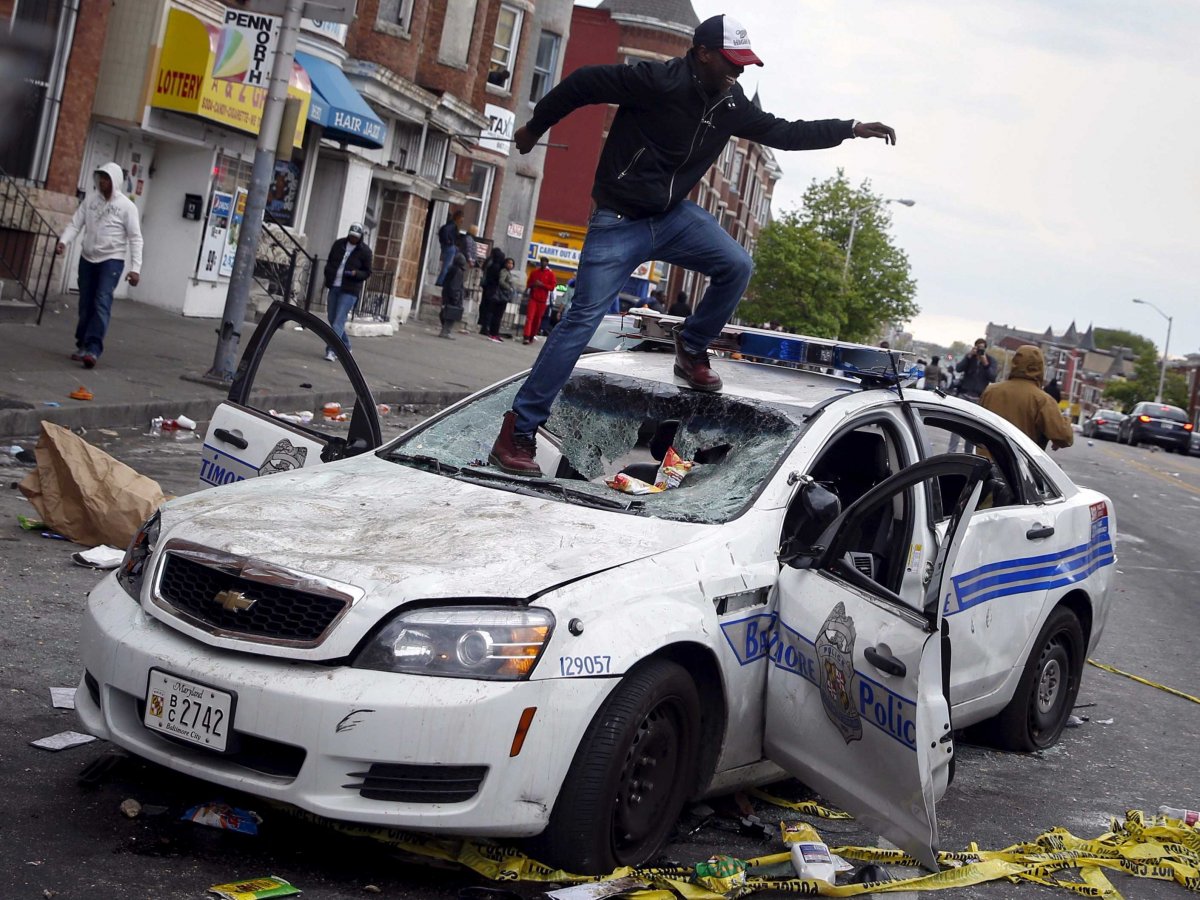 And yes, there is a correlation.
Let's first listen to America's Sheriff, David Clarke.
Sheriff Clarke: Look, this guy continually for eight years has rubbed the stain of slavery,  has rubbed white people's nose in the stain of slavery. He's done it for eight years. He's about 150 years removed from slavery. Nobody said forget about it but you have to move on at some point and he will not allow America to do that. And until he leaves the White House we're going to continue to have to put up with this nonsense. People are tired of it, they've proved it on November 8th that Latinos, black people, white people, and other ethnicities have said we've had enough of this racial divide in America, and they really want to move on from it. But this president will not allow them to do that.
Obama has consistently taken the immediate side of American blacks. From, first, 2009:
"But I think it's fair to say, No. 1, any of us would be pretty angry; No. 2, that the Cambridge police acted stupidly in arresting somebody when there was already proof that they were in their own home; and, No. 3 … that there's a long history in this country of African-Americans and Latinos being stopped by law enforcement disproportionately."
The part the American Media Maggots conveniently forgot to include:
"I don't know, not having been there and not seeing all the facts, what role race played," Obama said Wednesday night while taking questions after a White House news conference.
But that's okay, the Divider-In-Chief had a job to do and a meme to follow. The American Media Maggots owed total obeisance and provided same, blindly and without question.
What was later said:
The President has acknowledged that he fueled the controversy when he said that the police "acted stupidly" for arresting Prof Gates after he protested vociferously about Sgt Crowley's actions during a burglary investigation.
Despite that, black Communist Van Jones said
Van Jones: The right wing and the law enforcement establishment brought the wrath of God down on the White House. I was there, and suddenly he's (Obama) forced to do a beer summit to sit eye-to-eye with a racist police officer. As a black man, even the most powerful man in the world cannot speak about race and, if he does, he's then forced to sit humbly across the table from a racist police officer.
And therein the tone was set for eight extremely difficult and costly years. Barack Hussein Obama sought not to unite, but to divide on as many levels as he could construct.
As the Divider-In-Chief, Obama's entire agenda revolved around striating people by class, sex, race, religion, earnings, region, state, city, county, clothing, music, laws, wages, bathroom, healthcare, culture, employment, family, mode of transport, piercings, energy consumption, food, cable channels watched, tattoos, light bulbs, media consumed, social settings, the way you view America, even your writings, statements and thoughts.
Then let's examine the cold, hard statistics.
From the ChicagoTribune.com:
Few answers as Chicago hit with worst violence in nearly 20 years

by Jeremy Gorner

A persistent reality for some of Chicago's toughest neighborhoods, violence unnerved far reaches of the city in 2016 as shootings and homicides soared. Not since the drug-fueled bloodshed of the mid-1990s had the city witnessed such a toll.

Some neighborhoods, already scarred and gutted by years of violence, suffered inordinately. But the danger spread into more neighborhoods, too, and randomness became an all-too-familiar element to many shootings.

Grim milestones added up: The deadliest month in 23 years. The deadliest day in 13 years. 4,300 people shot. As the year wound down, with the promise of a new year coming soon, a violent Christmas Day.
Perhaps it might be said that Leftist and Demorat policies are finally catching up with reality.
In 2016, about 91 percent of Chicago's homicides were committed with a firearm, up from 88 percent last year, the study showed. When you compare that with 1998, the last time Chicago recorded over 700 homicides, about 76 percent of those victims were killed with guns, official Police Department statistics show.
Los Angeles' homicides committed with guns averaged 72 percent from 2011 to 2015, and 60 percent in New York City, the study noted.
Then there is this.
Looking back to 1998, when Chicago recorded 704 homicides, the city was in the midst of a homicide decline from more than 900 earlier in the decade. The turn of the millennium saw a bottoming out, with homicides dropping to 453 at the end of 2004 — around the time the Police Department began relying on computerized data to know where to deploy officers where they're needed the most. The tally rose again somewhat, then went down again in 2014, when the city recorded 416 slayings.
Continue reading. About this time you should be asking yourself one profound and fundamental question. Yet let us continue, from the AP.org:
1 of Chicago's bloodiest years ends with 762 homicides

by Don Babwin

CHICAGO (AP) — One of the most violent years in Chicago history ended with a sobering tally: 762 homicides, the most in two decades in the city and more than New York and Los Angeles combined.
Please let that brain-soak a moment. More than NY and LA combined.
From the LATimes.com:
Violent crime in L.A. jumps for third straight year as police deal with gang, homeless issues

by Cindy Chang and Maya Lau

Violent crime increased in Los Angeles for the third straight year as police tried to stem a rash of homicides and gang-related shootings while dealing with a growing homeless population.

With more than 290 people killed in the city this year, homicides also rose for the third year in a row. Still, the city remains far safer than a decade ago, when 480 people were killed and there were 46% more robberies than this year.
Relatively speaking, Los Angeles doesn't have shite on the major eastern high-rise, high-population, low-footprint, urban rat cages because it is so spread out. Except:
According to statistics from the Los Angeles Police Department, robberies were up by 13%, aggravated assaults were up by 10% and rapes were down by 4% through Dec. 17, compared with the same period last year. Homicides were up by 5%.

Overall, violent crime was up by 10% over last year and 38% over two years ago.
Imagine that. After the passage of AB 109, Prop 47 and Prop 57, Californians are shocked — shocked, I tell you — that crime is rising.
Marijuana is lawful. The threshold for property crimes amounting to a felony has risen from $400 to $950. Stealing a firearm out of a car is only — ho-hum — a misdemeanor. Property crime is therefore rising. Juvenile prostitution is now legal. California cities exist as social petri-dish experiments where actual citizen safety and common decency is secondary. Disdain for any form of authority is likewise rising.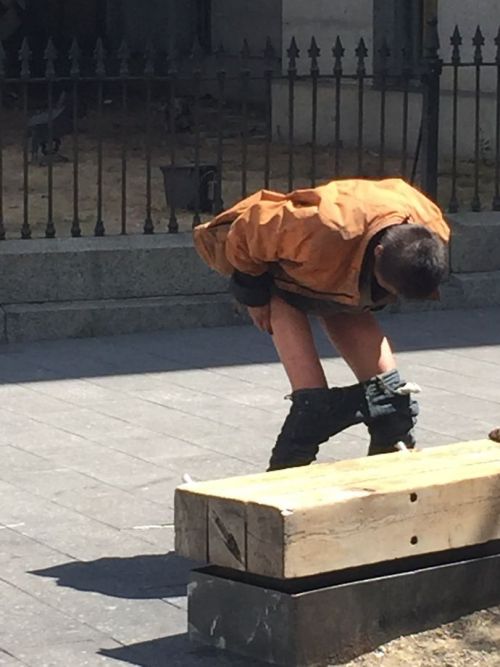 The once-beautiful city of San Francisco is now a piss-and-shite-ridden open-air toilet. Courts in SF are ignoring — literally — thousands of quality of life citations issued by the SFPD because to support those summonses would be harsh and judgmental.
A year ago, the Superior Court judges who hear such cases stopped issuing bench warrants for no-show defendants. And just last month, Judge Christopher Hite in the court's traffic division — where quality-of-life citations are handled — flushed all 64,713 outstanding warrants that had been issued for such cases from January 2011 through October 2015.
The judge who did that, by the way, is a former public defender. Please commence with the "I didn't see that coming" comments.
What might that make the officers issuing those citations think? Perhaps that their work is unvalued, completely disregarded? Perhaps law enforcement might be realizing that "if that's the kind of law enforcement you want, that's the kind of law enforcement you're going to get"?
The anti-police climate is clearly emboldening criminals of all stripes, from murderers to anarchists to teenagers.
I can tell you unequivocally why crime in certain cities and areas is rising. There are currently over 20 agencies being monitored by the feds and operating under a consent decree. Law enforcement agencies nationwide are being told that they "over-police." They are being told they cannot stop and frisk. Their administrations are, because of social politics, becoming indifferent. Support is vanishing. Cops are guilty first. Micromanaging is the norm. Discretion is removed. Public concern for the lives of LEOs is not as strong as its concern for the lives of suspects.
Additionally, ambushes of police are at their highest in over a decade, more than 20 deaths in 2016 due to ambush. This helps to create a climate where people feel justified in assaulting law enforcement officers. People are beginning to think they possess not just a right but a duty to resist any form of arrest or hands-on involvement by law enforcement.
A bulletin last week by the Bureau of Justice Assistance, a federal agency that supports local police departments, counted the number of officers killed by ambush as 20 so far this year, up from six in 2015. Organizations that record police officer deaths, such as the FBI and the National Law Enforcement Officers Memorial Fund, vary in their exact numbers, but all agree that fatal ambush attacks have reached the highest level in more than ten years.
Consequently, because of directives and the obvious, officers are pulling back from what is known as "self-initiated activity."
Yes, officers are handling the calls to which they are dispatched with professionalism and integrity, but in terms of digging into the neighborhood or the community, they have withdrawn because they have been told explicitly to do so by their administrators, and/or via pressure from community leaders, societal pressure, and self-interest.
Crime rates and statistics are also trending up because of little follow-up by prosecutors on impolitical cases, and by recent propositions and laws that have decriminalized some acts, reduced them from felonies to misdemeanors, or eliminated them wholesale. I again point out AB 109, Prop 47 and Prop 57 in California. Property crimes and crimes involving drugs have skyrocketed because criminals are not stupid.
Law enforcement officers realize they are already targeted for ambush, injury and death. Their situations are to the point where they must recognize and handle not only officer survival but, examining the long run, career survival. Just like anyone else they have bills to pay, mortgages, families, children, personal obligations.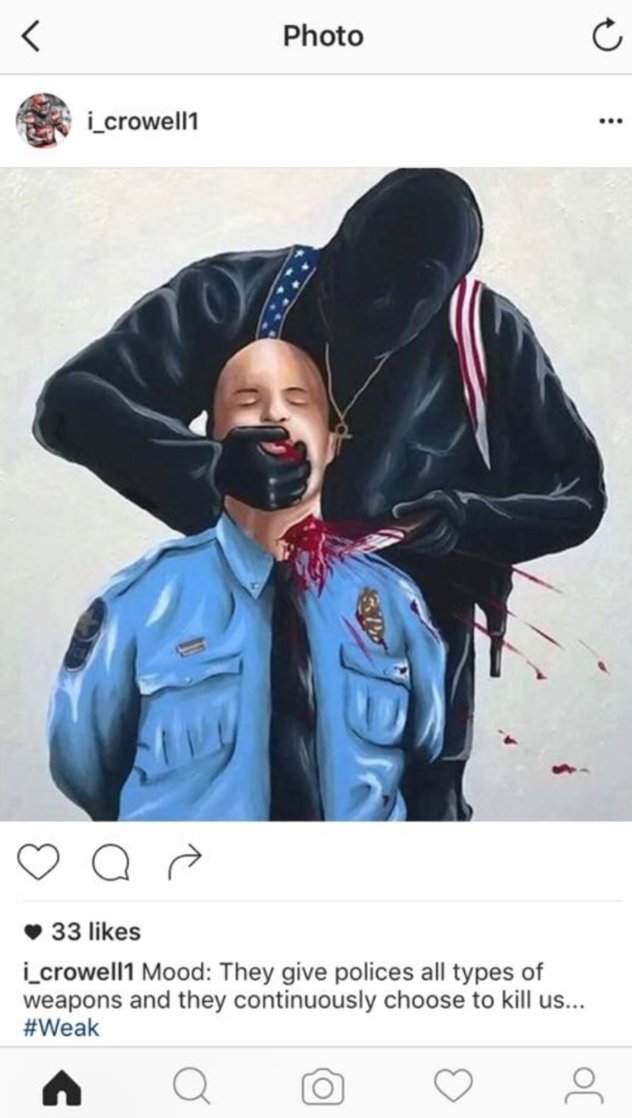 I wonder why law enforcement thinks this painting, created by a black NFL player, might be offensive and denigrates officers nationwide?
I have always said that America gets the kind of policing it deserves. The Ferguson Effect truly does exist and was acknowledged by FBI's Director James Comey.
Cops are human. They respond to pressure and directives. They also want to go home to their families and loved ones at the end of watch. Accused of over-policing? Yes, many are saying, we are responding to your demands.
Yes, there is a correlation. It pleases Leftists but, perhaps soon, they may not be quite so pleased.
Prognostications for 2017?
Cloudy, with a chance of severe turbulence.
BZ