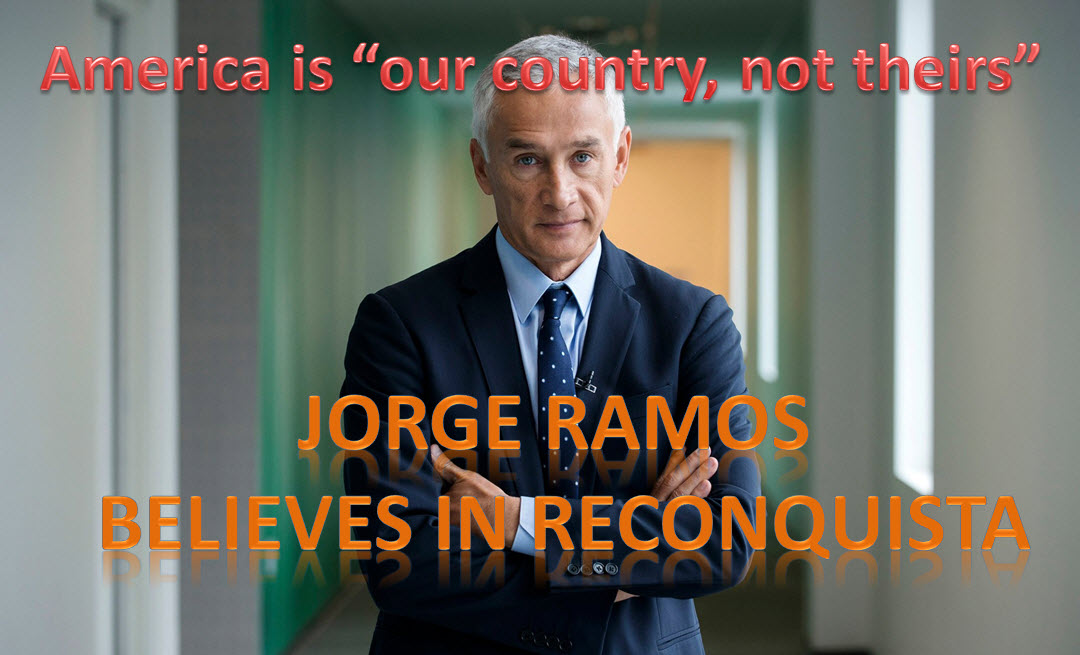 Meaning: Mexico's.
That is my opinion.
Univision's senior journalist Jorge Ramos said that the US is their country — meaning Mexico's — not ours — meaning the rest of America.
From Breitbart.com:
Jorge Ramos: America Is 'Our Country, Not Theirs'—'And We Are Not Going to Leave'

by Katie McHugh

Univision senior anchor Jorge Ramos declared on Friday that the United States belongs to Latino migrants, emphatically stating to a Spanish-speaking audience that "it is our country, not theirs."

Ramos took an unusual tack, pivoting from talk of diversity and togetherness into boasts of conquest. Mass immigration, particularly illegal immigration, was a fait accompli. There is nothing the U.S. can do about it, and they must accept that America is "not their" country and that illegal aliens, particularly Latinos, "are not going to leave," he said.

"But you know what? This is also our country. Let me repeat this: Our country, not theirs. It is our country. And we are not going to leave. We are nearly 60 million Latinos in the United States," he continued. "And thanks to us, the United States eats, grows and, as we've seen today, sings and dances."

"So when they attack us, we already know what we are going to do. We are not going to sit down. We will not shut up. And we will not leave. That is what we are going to do," he added.
Let us not forget the word Hispandering, conjured by GOWPs.
The moderators of, for example, the 8th Demorat debates were the racists Jorge Ramos, Maria Elena Salinas and a token female Caucasoid journalista named Karen Tumulty of the Washington Post, who mostly remained silent.

When those two clear racists sat at a moderator's panel and pushed agendas specific to only one race — Hispanics (God I hate that word) — and the name of La Raza (translated: The Race, which advocates "reconquista") even escapes their lips, I know they are racists.

Reverse it: imagine there was a Caucasoid Channel sponsoring the GOP debates and moderators were asking what the candidates could do for whites?
Why are they racist?  Supremely easy to answer: either everyone is equal or no one is equal.
It is a conundrum I had to address at the earliest stages of my career as a law enforcement officer. Either everyone matters, or no one matters. I chose the former philosophy.
There is also La Raza. Translation: "The Race." Meaning Mexicans. Then there is MEChA.
Can you think of an equally egregious racist statement made on behalf of Caucasoids this week? Any recent week? This year? Last year?
I cannot.
BZ