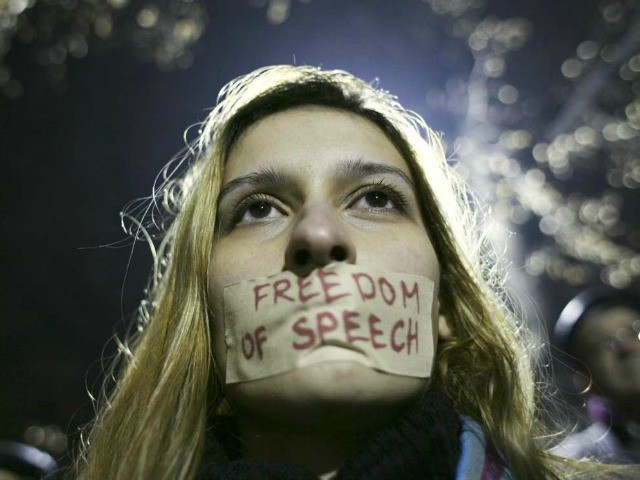 Everybody loves Facebook.  Wired.com's Julia Greenberg says that "Facebook is killing it" whilst Twitter, Apple and Google are having tougher times.
Where Facebook apparently makes up the difference is in mobile ads.  Mobile advertising makes up 82% of Facebook's total revenue.
Good to know, because Mark Zuckerberg is using this cash in order to suppress the truth and free speech.  Yes, your free speech, Millennials and Leftists.
And you're just fine with that, you gibbering sycophant morons.  Good to know that if you click on a Facebook ad, or you even have Facebook, you're contributing to the suppression of conservative speech, thought, even news.
From Gizmodo.com:
by Michael Nunez

Facebook workers routinely suppressed news stories of interest to conservative readers from the social network's influential "trending" news section, according to a former journalist who worked on the project. This individual says that workers prevented stories about the right-wing CPAC gathering, Mitt Romney, Rand Paul, and other conservative topics from appearing in the highly-influential section, even though they were organically trending among the site's users.
Of course, those of us on the right realize that Leftists consistently not only twist language, re-write language for purposes of control, but continuously quell the First Amendment for their purposes.  The ends of repression justify the means in their minds.  Just as Walter Williams asked:
"Are we headed towards more liberty, or are we headed towards more government control over our lives?"
We know the answer.
Fear.  Anyone remotely "conservative" who managed to squeak through at Facebook lived in fear of their jobs.
"Depending on who was on shift, things would be blacklisted or trending," said the former curator. This individual asked to remain anonymous, citing fear of retribution from the company. The former curator is politically conservative, one of a very small handful of curators with such views on the trending team. "I'd come on shift and I'd discover that CPAC or Mitt Romney or Glenn Beck or popular conservative topics wouldn't be trending because either the curator didn't recognize the news topic or it was like they had a bias against Ted Cruz."
It was a "chilling effect" on conservative news.
The former curator was so troubled by the omissions that they kept a running log of them at the time; this individual provided the notes to Gizmodo. Among the deep-sixed or suppressed topics on the list: former IRS official Lois Lerner, who was accused by Republicans of inappropriately scrutinizing conservative groups; Wisconsin Gov. Scott Walker; popular conservative news aggregator the Drudge Report; Chris Kyle, the former Navy SEAL who was murdered in 2013; and former Fox News contributor Steven Crowder. "I believe it had a chilling effect on conservative news," the former curator said.
Blocking the Drudge Report — which is nothing more than an aggregator of news and doesn't really even write stories.  Simultaneously PROMOTING Black Lives Matter.
Think about this a bit as you jump on Facebook — and stay the hell off its ads.  You're only contributing to your own demise if you have any conservative values whatsoever.
BZ