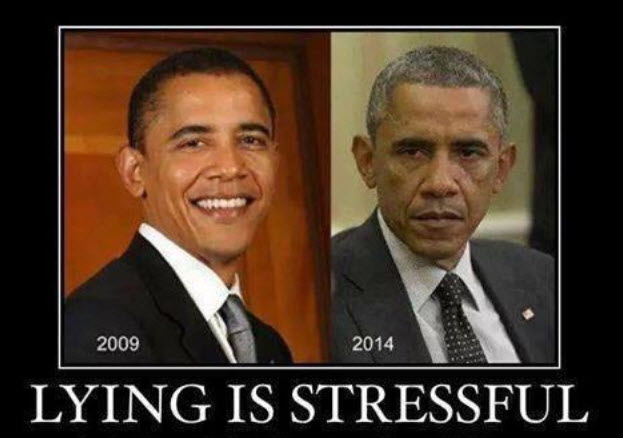 Let's get right to the meat of the matter: Obama is attempting to undermine the FBI investigation of Hillary Clinton's classified emails on her private server.
From the NYTimes.com:
Obama's Comments on Clinton Emails Collide With F.B.I. Inquiry

by Matt Apuzzo and Michael D. Schmidt

WASHINGTON — Federal agents were still cataloging the classified information from Hillary Rodham Clinton's personal email server last week when President Obama went on television and played down the matter.

"I don't think it posed a national security problem," Mr. Obama said Sunday on CBS's "60 Minutes." He said it was a mistake for Mrs. Clinton to use a private email account when she was secretary of state, but his conclusion was unmistakable: "This is not a situation in which America's national security was endangered."
So now this becomes a situation in which the FBI — and more specifically Director James Comey — is placed in an adversarial position with the President of the United States.
The FBI is trying to determine the truth.  This is the opposite of what Obama wants, despite his insisting that his would be the most transparent administration in history.  Instead, it has been the most obtuse and opaque.
Look, Obama knew what kind of animal Hillary Clinton was back in 2007.  From AllenWest.com:
As a newly-published campaign memo shows, Barack Obama's campaign had completely nailed Hillary Clinton for exactly who she is — as far back as 2007. The memo cites the current Democrat frontrunner's "shifting, dodging and changing positions to satisfy the politics of the moment" and "penchant for secrecy and non-disclosure reflect an underlying disdain for the "invisible" people for whom she claims to speak." 
And though I'm fairly certain Obama detests the Clintons, the same thing is occurring with Obama right now.  He's putting aside his personal animosity for political gain, in order to ensure a Demorat is installed in the oval office and, with a bit more time, American politics will reach a demographic point via illegals, non-assimilators, Muslims and Free Cheesers of all stripes wherein Republicans or Conservatives will be essentially unelectable.  Demography is prophecy.
Obama can't wait.
BZ