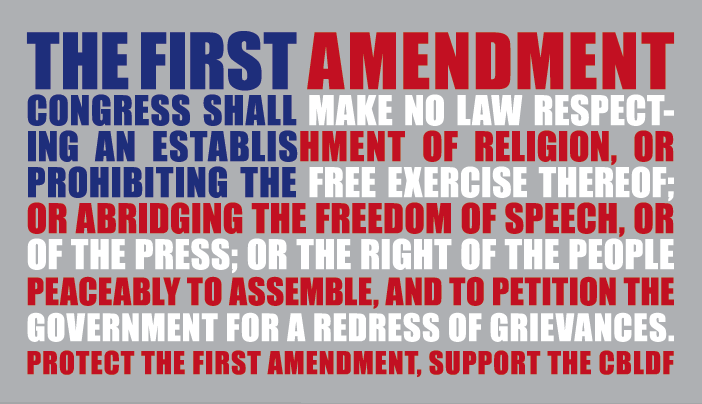 From the Associated Press:
By JEFF BARNARD
Associated Press
GRANTS PASS, Ore. (AP) — A federal appeals court ruled Friday that bloggers and the public have the same First Amendment protections as journalists when sued for defamation: If the issue is of public concern, plaintiffs have to prove negligence to win damages.
The 9th U.S. Circuit Court of Appeals ordered a new trial in a defamation lawsuit brought by an Oregon bankruptcy trustee against a Montana blogger who wrote online that the court-appointed trustee criminally mishandled a bankruptcy case.
At first blush, good news for our First Amendment overall.  I have had concerns for quite some time, relating to our foundational freedoms — most recently by writing this post regarding Demorats wanting to expand so-called "hate speech" — and their ability to thrive and continue in a "Progressive" and "politically correct" world.
Gregg Leslie of the Reporters Committee for the Freedom of the Press said the ruling affirms what many have long argued: Standards set by a 1974 U.S. Supreme Court ruling, Gertz v. Robert Welch Inc., apply to everyone, not just journalists.
"It's not a special right to the news media," he said. "So it's a good thing for bloggers and citizen journalists and others."
Is it possible the nation is beginning to realize that "breaking news" is no longer continuously and regularly broken by staid and old media outlets but, occasionally, by those persons and concerns who have an immediate and compelling presence in the blogosphere and the internet in toto?
"It makes clear that bloggers have the same First Amendment rights as professional journalists," he (UCLA law professor Eugene Volokh) said. "There had been similar precedents before concerning advocacy groups, other writers and book authors. This follows a fairly well established chain of precedents. I believe it is the first federal appeals court level ruling that applies to bloggers."
This is the same Eugene Volokh of the Volokh Conspiracy site, an older and respected blog in the digital ether with millions of hits extant.
A plus for bloggers; like myself and my cohorts.
One win this week.  Is it enough?
BZ