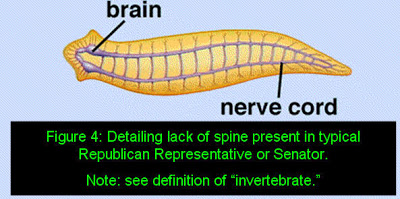 No more "plain and simple" than that.
From the WashingtonPost.com:
House passes bill to fully fund Homeland Security

by Sean Sullivan

The House passed a bill Tuesday afternoon to fund the Department of Homeland Security for the rest of the fiscal year, sending it to President Obama for his expected signature. The measure will not target Obama's executive actions on immigration, giving Democrats what they have long demanded and potentially enraging conservatives bent on fighting the president on immigration.

The vote was 257-167, with some Republicans joining all Democrats who voted to pass the bill, which had already cleared the Senate.
Gosh, what did Boehner say once the GOP had the House and the Senate?  Something similar to "we won't let amnesty pass"?  Or words to that effect?
Boehner caved.  The GOP caved.
My, the GOP winning both the House and Senate, that was truly a wonderful thing, was it not?  How the GOP would now swoop in and right wrongs?
I wrote quite some years ago about the GOP, and I repeat: "the best predictor of future behavior is past performance, or the lack thereof."
BZ