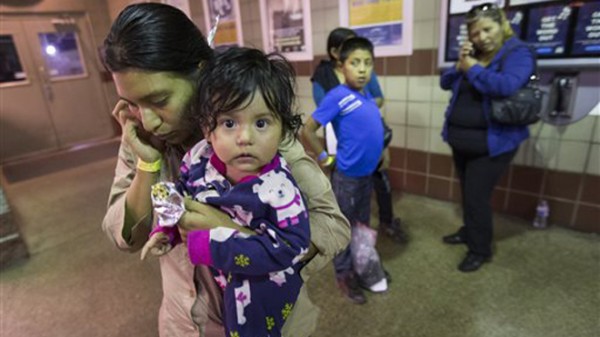 Meaning: each child was housed for $1,897.18 per month.
From JudicialWatch.org:
Taxpayer funds covered free laptops, big screen TVs, $75 per child per day for food, pregnancy tests, and "multicultural crayons"
(Washington, DC) – Judicial Watch announced today that on September 9, 2014, it received documents from the Department of Health and Human Services (HHS) revealing that the Obama administration paid Baptist Children and Family Services (BCFS) $182,129,786 to provide "basic shelter care" to 2,400 "unaccompanied alien children" (UAC) for four months in 2014. The BCFS budget included charges for $104,215,608 for UACs at Fort Sill, Oklahoma, and an additional $77,914,178 for UACs at Lackland Air Force Base in San Antonio, Texas.
"It is outrageous that the Obama administration spent nearly $200 million of taxpayer funds to provide illegal alien children with the types of extravagant high-tech equipment and lavish benefits many American families cannot even afford for their own children," said Judicial Watch President Tom Fitton. "And very few American workers are bringing home the $80,000 the Obama administration pays the BCFS's Incident Management Team for just four months' work.  Obama's lawlessness resulted in an illegal alien  'surge' that has cost taxpayers tens of millions of dollars in 2014.  Based on his new lawless amnesty plans, we can expect hundreds of millions more in taxpayer costs for the resulting wave of illegal aliens trying to take advantage of Obama's illegal nullification of our nation's immigration laws."
Your federal tax dollars at work.
BZ