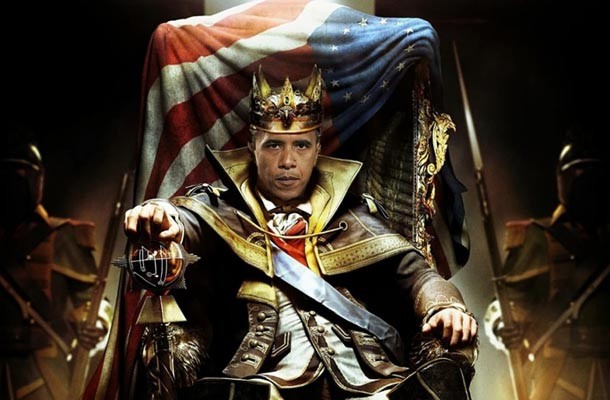 Ladies and gentlemen, say what you will about Donald Trump, but our illustrious NPD card-carrying CIC — again — thinks the world revolves around him.
Once more immured by video.
Yes, Obama actually said he is being "forced" out of office.  Because, as you already realize, he'd really rather be a four term (or more) president not unlike FDR, who served from March 4, 1933 until his death on April 12, 1945.  Up until the passage of the 22nd Amendment in 1951 there was no formal limitation on presidential terms, though informally presidents limited themselves to two terms.
The Imperial diktat of His Majesty Barack Hussein Obama.
"Forced" out of office?
Seriously?
BZ