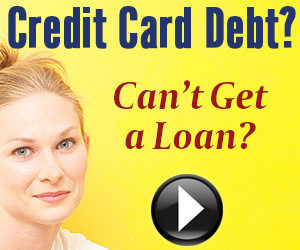 I've written and said a few things since November 8th of last year.
The Demorats have not yet come to grips with the reality of November 9th;
There is no "there" there with regard to Trump and Russia;
The Demorats will come to regret the day they insisted on opening the Russia door as it's going to lead to other doors and hallways quite unpleasant for the Demorats themselves.
It would appear that day is arriving sooner than the Demorats would like.
First, from JudicialWatch.org:
(Washington, DC) — Judicial Watch announced that on August 8, 2017, D.C. District Court Judge Amit P. Mehta ordered the State Department "to search the state.gov e-mail accounts of Huma Abedin, Cheryl Mills, and Jacob Sullivan," former aides of Hillary Clinton during her tenure as Secretary of State. The State Department is ordered to search in those accounts "for records responsive to [Judicial Watch's] March 4, 2015, FOIA [Freedom of Information Act] request." (A separate Judicial Watch FOIA lawsuit first broke open the Clinton email scandal.)
Good news for truth, bad news for the Clinton campaign and aligned Demorats.
Judge orders State Dept to search https://t.co/ryKbea4O0z accounts for Clinton aides' Benghazi emails pic.twitter.com/sqB2fHkAfG

— Kevin W. (@kwilli1046) August 10, 2017
Judge Mehta described Judicial Watch's Clinton Benghazi FOIA lawsuit as "a far cry from a typical FOIA case. Secretary Clinton used a private e-mail server, located in her home, to transmit and receive work-related communications during her tenure as Secretary of State." Further:
[I]f an e-mail did not involve any state.gov user, the message would have passed through only the Secretary's private server and, therefore, would be beyond the immediate reach of State. Because of this circumstance, unlike the ordinary case, State could not look solely to its own records systems to adequately respond to [Judicial Watch's] demand.

***

[The State Department] has not, however, searched the one records system over which it has always had control and that is almost certain to contain some responsive records: the state.gov e-mail server. If Secretary Clinton sent an e-mail about Benghazi to Abedin, Mills, or Sullivan at his or her state.gov e-mail address, or if one of them sent an e-mail to Secretary Clinton using his or her state.gov account, then State's server presumably would have captured and stored such an e-mail. Therefore, State has an obligation to search its own server for responsive records.

***

State has offered no assurance that the three record compilations it received [from Secretary Clinton and her aides], taken together, constitute the entirety of Secretary Clinton's e-mails during the time period relevant to Plaintiff's FOIA Request. Absent such assurance, the court is unconvinced "beyond material doubt" that a search of the state.gov accounts of Abedin, Mills and Sullivan is "unlikely to produce any marginal return."

***

Accordingly, the court finds that State has not met its burden of establishing it performed an adequate search in response to Plaintiff's FOIA Request and orders State to conduct a supplemental search of the state.gov e-mail accounts of Abedin, Mills, and Sullivan.
You can read the Judicial Watch document here.
But wait; there's more.
Judicial Watch asked a federal court to compel the Trump State Department to undertake a thorough search of all emails of former Secretary of State Hillary Clinton regarding the terrorist attack on Benghazi, including those of Clinton's closest advisors. Judicial Watch also specifically asked the court to compel the agency to produce all records of communications between Clinton and top aide Jake Sullivan relating to Ambassador Susan Rice's appearance on NBC's "Meet the Press" the Sunday following the 2012 Benghazi massacre.
Oh, and it doesn't stop there. From GatewayPundit.com:
Democrat Party Faces Fundraising Crisis As "Doom and Gloom" Message Falls Flat in Trump-era

by Joshua Caplan

The Democrat Party in the Trump-era is in shambles. The Party is moving full speed ahead towards the 2018 midterms without a message, a destructive fixation on Russia and a looming fundrasing crisis. Today's "doom and gloom" message isn't working with voters. 

Under the leadership of former Obama official Tom Perez, a new FEC report reveals the DNC finished the month of June $3.3 million in debt.

The month of May wasn't any better for the DNC, which reported $1.9 million in debt.

In contrast, the RNC is on an amazing financial run, having raised a whopping $13.4 million in June.
How are you going to get back all those seats lost to Republicans, not to mention governorships, when you have no cash, DNC?
These, ladies and gentlemen, are called "consequences."
BZ