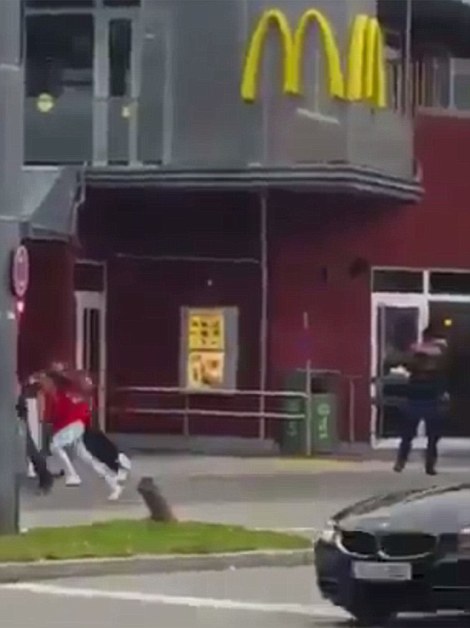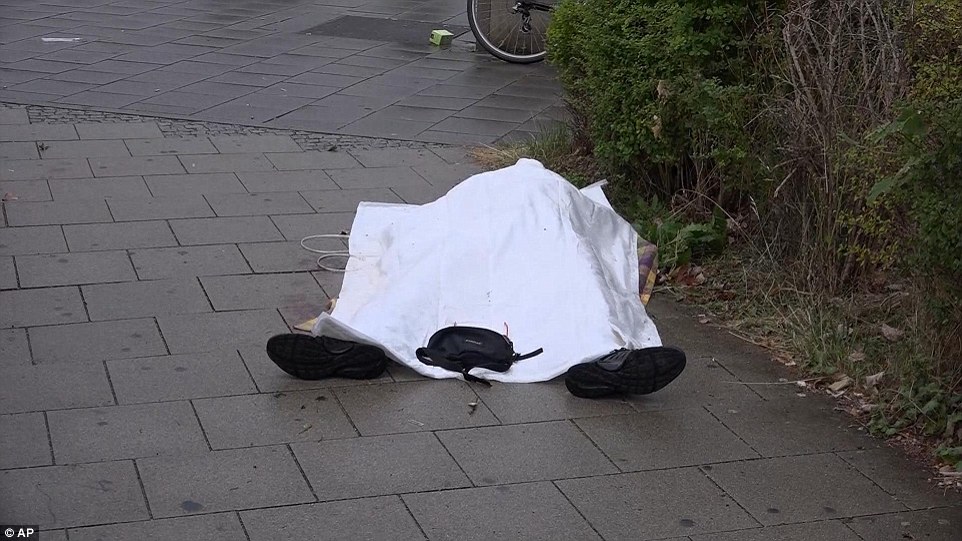 Stopping?
Yes.  Islam isn't stopping trying to kill you European infidels.
From the UKDailyMail.com:
'Boom boom boom – he's killing the kids': Gunman shouting 'Allahu Akbar' executed children in Munich McDonald's before rampaging through mall killing NINE with police now hunting three attackers

by Anthony Joseph, Patrick Lion and Alan Hall

A number of people have been killed and another 10 people are injured after gunmen went on a shooting rampage
Police operation is ongoing in Munich, with the force warning people to stay in their homes and avoid public spaces
Terrified shoppers were seen running for their lives from the Olympia Shopping Centre after hearing gunshots 
Witnesses said that the shopping centre gunman screamed 'I'm German' and 'Allahu Akbar' before shooting
Gunman reportedly fled after his shooting spree on the city underground network, which has now been shut down
City is in lockdown as police say they are searching for up to three gunmen, who are all on the run, after the attack

A huge manhunt has been launched across the city, including snipers in helicopters. Police said they believe there could be up to three gunmen who are on the loose. They issued a warning to people, saying: 'There are shooters on the run who are dangerous.'

Murat T described seeing 'lifeless bodies' in the restaurant when he went to look for his son Orhan's friend.

Orhan said he heard gunshots while on the phone to his friend, before the call cut out. He said: 'We no longer reach him. Not even his parents. He is like my brother.'

A video purporting to show the shooter, dressed in black, firing 20 shots has been posted on Twitter. The footage shows him outside the McDonald's directly outside the shopping centre.

In unverified footage, a man with dark hair, wearing a black t-shirt and denim trousers, appears to take aim at people, including children, outside the McDonald's restaurant near the Olympia-Einkaufszentrum metro station.
Europe: Islam isn't stopping.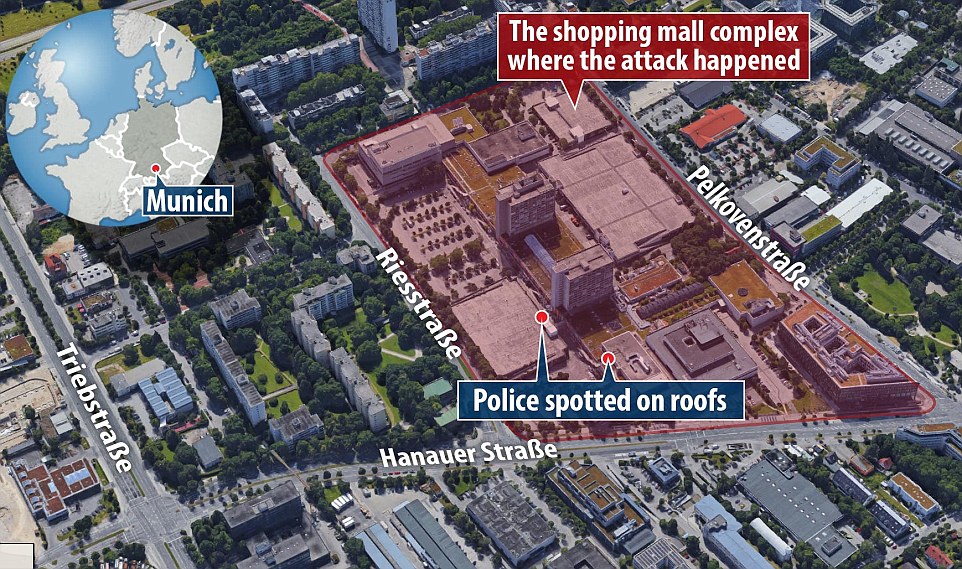 Not there, and not here in the United States.  There are ISIS elements already within the US, that much is quite clear.
Let there be no mistake; I value honesty and clarity.  And I want to be clear about Islam.  There is no reasoning with Islam.  There is no logic in Islam.  Islam is much more than just a religion, it is a culture, an enveloping way of life.  Islam brooks no opposition.  Islam is completely incongruent with Western values and, moreover, the values of the United States of America.
Here in the US — for those of you who still bleat your ridiculous phrase of "moderate Muslims" — the majority of Muslims in the United States want Sharia Law.  They want it over our law, Western law, the US Constitution and our Bill of Rights.  Muslims and CAIR (a proven terrroist-linked organization) don't mind using our Constitution and Bill of Rights against us when it suits their needs and goals.
In the meantime Mr Barack Hussein Obama, Republican Speaker Paul Ryan and others want more Syrian refugees imported into the United States of America.
So does Hillary Clinton.  Donald Trump does not.
I wonder who I'm voting for?
Islam isn't stopping.
BZ