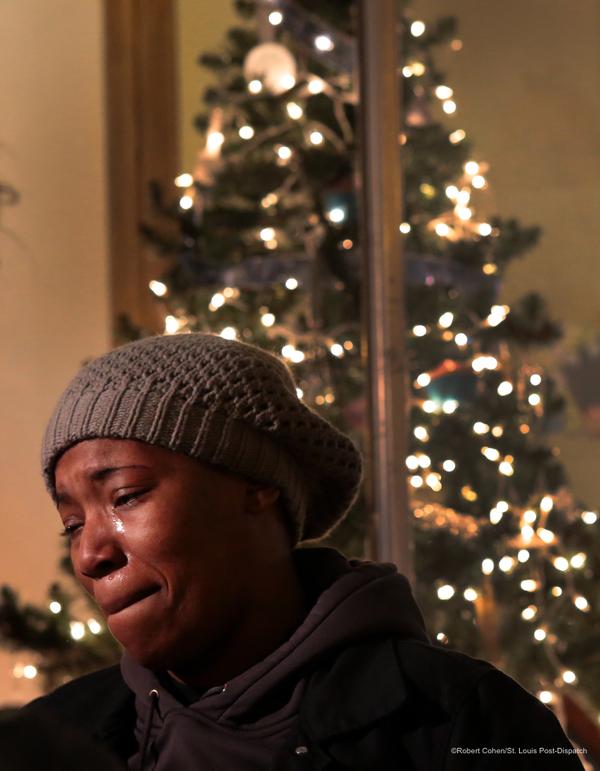 What have the Ferguson riots done?
Let's ask Natalie Dubose.
Her business was mostly wiped out due to the "peaceful" protesters of Ferguson, Missouri.
It was damaged and looted but not burned to the ground.
FERGUSON, Mo. – Natalie Dubose never expected her first few months in business would be so chaotic. A single mother with two children, she finally saved enough money to open a bakery in June.
"I did that because this is the dream that I wanted to achieve. So I've invested everything. You can't walk away from that much of an investment," Dubose said.
Her life became infinitely more complicated and devastating.
Dubose relies on foot traffic for business. After Michael Brown's death in August, she said she had no customers for two weeks. Three months later, angry protesters threw a chair through her glass front window after learning Ferguson Police Officer Darren Wilson would not face criminal charges for Brown's death.
So here's a woman whose entire life depends upon the solvency of her small business, damaged by — let there be no mistake — black vandals.  And she is black.
"I'm baking today," Dubose told CNNMoney, as the sound of broken glass being swept up can be heard over the phone. "We have orders to go out for Thanksgiving. I can't tell the people — I won't tell the people — that I'm canceling."

Like many other small businesses, her bakery Natalie's Cakes and More was vandalized Monday night in the wake of the grand jury decision not to charge Officer Darren Wilson with killing Michael Brown.

The shop's main window is "busted out completely. They threw a chair in it to bust it out … It's a big mess," said Dubose, who opened Natalie's Cakes as recently as June.

Despite the mess, however, Dubose says she will continue to bake. She can't afford to give up now, having invested all she had into a business that was funded through bake sales at flea markets.

"I am a single mom, a mother of two," she said. "This is everything that I own. I can't walk away from it. I just got to start up and start baking again."
And most of the businesses destroyed by Ferguson's "peaceful protesters" were owned by so-called "minorities."  That is to say: the melanin count of the protesters and business owners mostly matched.
If you wish to help Natalie, you can do so here.
BZ