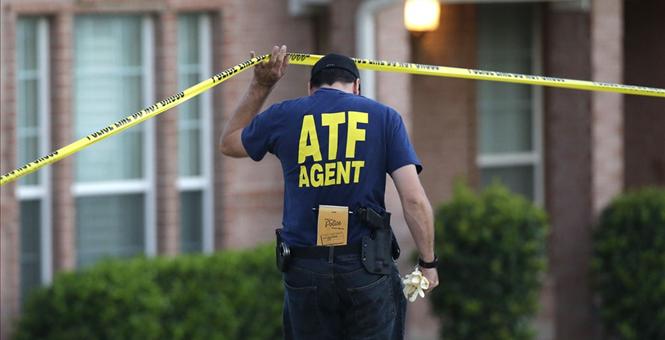 [For reference, please see my previous post.  - BZ]
And please read the entire article at TownHall.com.
The Ares Armor raid by BATFE on March 15th, Saturday, in National City, Fornicalia.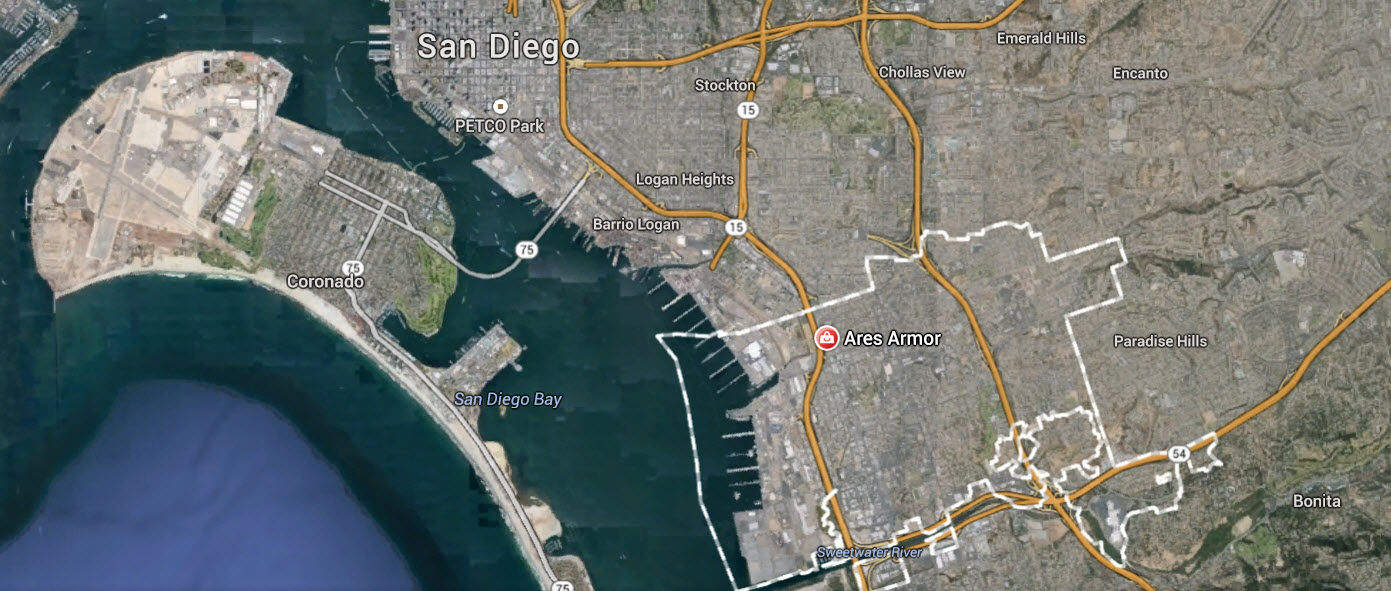 Video of the entry:
Though BATFE stacks up for forced entry, you can clearly see the disinterest in the real cop on the scene — the solitary National City police officer who must respond every day for at least 10 hours per shift to actual calls for service — unlike the BATFE, perfumed princesses.  As with the bulk of federal law enforcement, they have no case load, great toys, fabulous funding and all day to digest their lunch..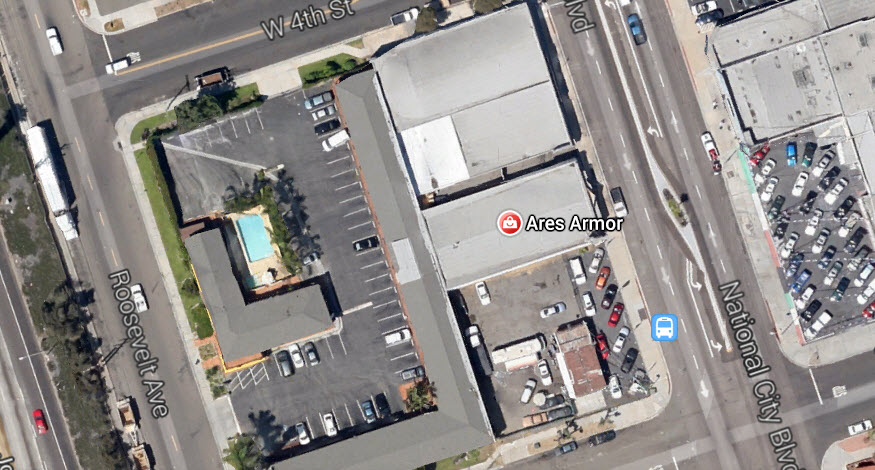 Ares Armor website here.  You may be interested in their timeline here.  Ares Armor in National City is between San Diego and Chula Vista.  Please see top graphic for relativity.
In the above video, you can hear the alarm activating because of the store breach.  The single NCPD officer is providing nothing more than potential external threat protection though — at one officer — the perceived threat is minimal at best because, on a weekend day, many more officers would be present if necessary.  And they have not responded in kind to perceived "threat."
At least NPD and BATFE are sufficiently perspicacious to not arrest those who wish to video or photograph, in public, unlike some other LE agencies throughout the US — who have learned those lessons the hard way via large compensations paid against risk management.
Here, in this video, the BATFE cracks the Ares Armor safe inside the business.
And with that, goes much detailed information from private citizens to the US government simply because it deigns it can collect same.
Listen closely to the narrative comments made behind the video directly above.  Highly interesting, I submit.
And for those of you who wish to know what an unarmed society yields, I proffer this for your consideration due to the loving embrace of Islam:
Last week Ares Armor, a company that sells firearms parts in San Diego, obtained a restraining order against the Bureau of Alcohol, Tobacco and Firearms. The restraining order was approved by Federal Judge Janis L. Sammartino and a federal raid of the business was prevented. ATF planned on raiding the company in order to gain access to a list containing more than 5,000 customer names. The customers on the list had purchased a plastic or polymer lower receiver from EP Armory, a part that is used to build rifles legally at home. The metal version of the receiver is legal due to being stamped with a serial number.
An unarmed nation finds itself abjectly controlled by those in power whose potentiality may overwhelm their rationality, balance, logic and proportion.  Little, peaceful Sweden has one of the highest gun ownership rates on the planet and one can clearly see that, despite this fact, the country has not dissolved or erupted into mass chaos and turbulence.
Just what does the possession of firearms in the hands of taxpaying American citizens accomplish?
Oh yes.  It keeps you from becoming a victim.  A prole.  A groundling.  A serf.  It keeps you free.
BZ