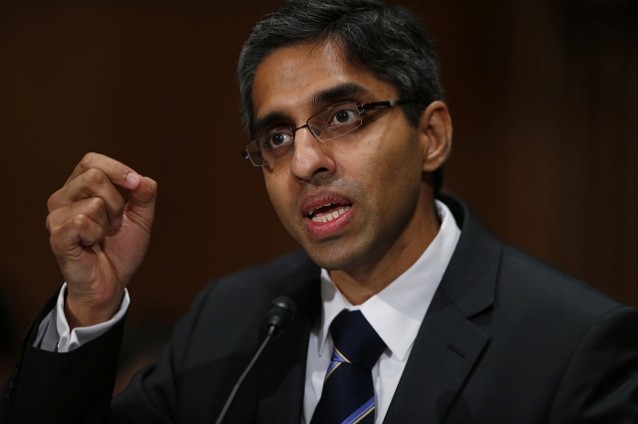 And a perfect appointment it is for you, sir, and perfectly in keeping with your anti-American bias.
From the NationalJournal.com:
Senate Confirms Gun Control Advocate as Surgeon General
by Sarah Mimms
The Senate narrowly confirmed a new surgeon general whose nomination was delayed for months in a fight over his comments alleging that guns are public health issue. The confirmation represents a victory for gun control advocates, even as recent polling has shown Americans moving in the other direction toward gun-rights protections.
The Senate's 51-43 vote confirming Massachusetts Doctor Vivek Murthy to be the next surgeon general underscores divisions in Congress over gun control and the unwillingness of many members, particularly moderate Democrats, to stand out on the issue.
Another "bite me" from the outgoing Leftist Senate, akin to Feinstein's release of the so-called Demorat-crafted-only "torture report."  Vivek Murthy is perfectly in keeping, at 37, with Mr Obama's diminishment of America.
Get prepared for your doctor's insistence upon questioning you regarding firearms in your household — if it hasn't yet occurred.
If my doctor deigns to go there, he will be the recipient of a brusque answer he won't care for — but proffered in as much a dismissive and disrespectful manner as I can possibly submit.
Because it isn't any of his or her business.
BZ